Chilly, windy, colder, sunny, warmer, rainy.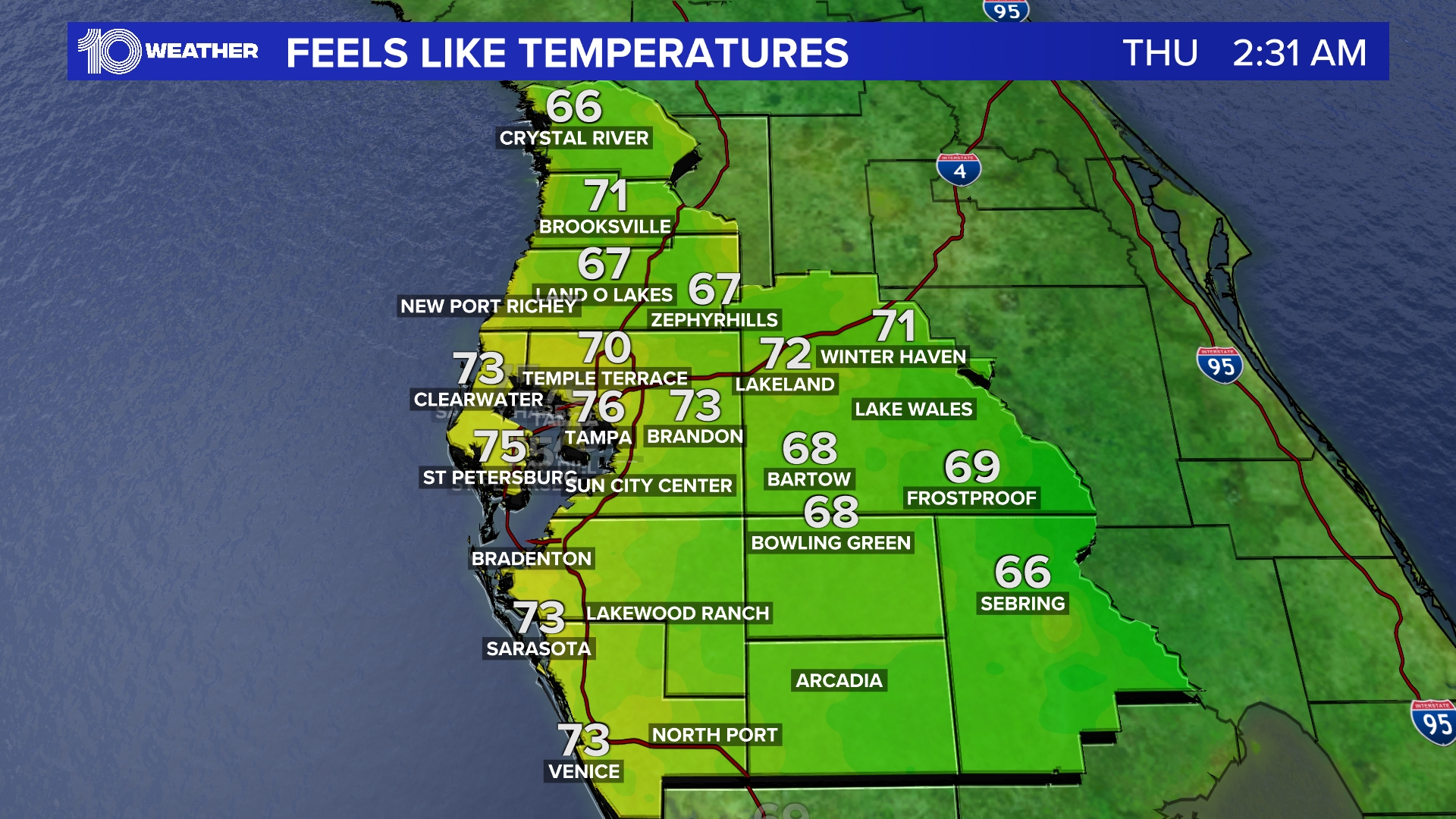 10News WTSP
This week's inconsistent weather conditions will at least keep things interesting across the Tampa Bay area, even if it makes it difficult to decide what to wear as temperatures could fluctuate anywhere from 5 to 10 degrees heading into the weekend.
"It's a roller-coaster," 10Weather WTSP meteorologist Grant Gilmore said. "There's not a lot of consistency in that 7-day forecast."
That wild ride starts today, as Tuesday morning temperatures start out cool, but anywhere from 5-10 degrees warmer than Monday's frigid start. Lows are starting mainly in the 50s, with inland areas in the 40s.
As the day progresses however, westerly winds off the gulf will produce warmer temperatures, with highs in the low 70s under partly cloudy skies and strong breezes of 10-20 mph — and gusts of 30 mph that will prompt a small craft advisory into Wednesday morning, Gilmore said.
Lows will fall into the mid 40s.
However, temperatures will fall again on Wednesday with an approaching cold front that will drop highs into the low 60s under sunny skies, cool breezes from the north.
Westerly winds return on Thursday, kicking temperatures back past 70 but with increasing moisture that could make for a rainy Friday ahead of a cooler Saturday.
MORE WEATHER
DOWNLOAD: Get the tbo Weather App and see where storms are headed
LIVE RADAR: Interactive storm track, hourly outlooks, 10-day forecasts and weather alerts