Warm weather will continue this week across Tampa Bay, with temperatures hanging around the low to mid 80s and a low chance of rain for the first half.
Early morning fog is sparse across central Florida with some low visibility inland in places such as Polk, Pasco and Hernando counties, 10Weather WTSP meteorologist Grant Gilmore said. Any fog that early morning commuters will experience should disperse around 9 a.m., and it should not be as prevalent this week as last.
Overnight, expect lows in the upper 60s with increasing moisture and fog developing overnight.
Pollen counts will remain high throughout the week due to high counts of juniper, oak and grass, Gilmore said.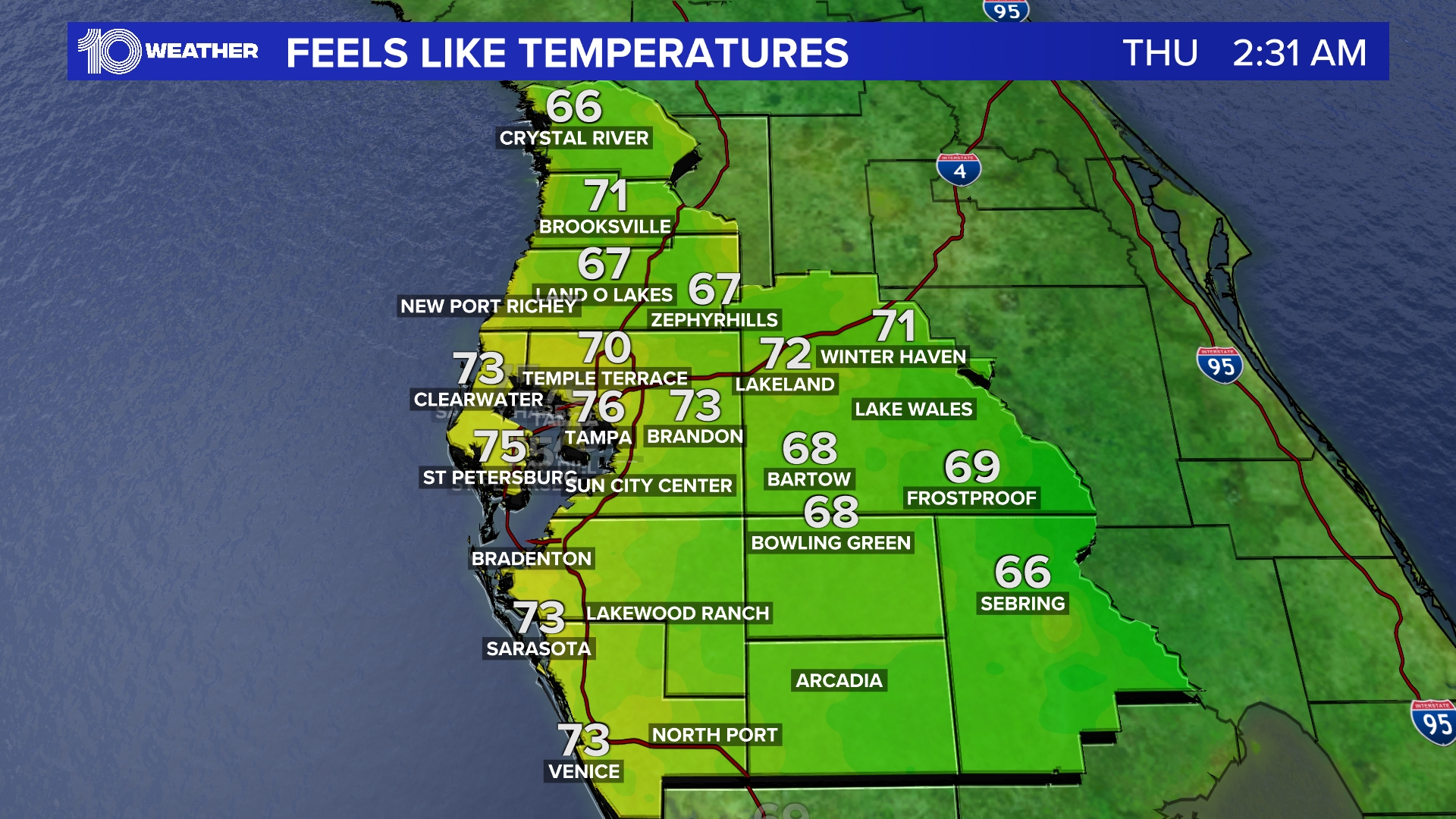 10News WTSP
MORE WEATHER
DOWNLOAD: Get the tbo Weather App and see where storms are headed
LIVE RADAR: Interactive storm track, hourly outlooks, 10-day forecasts and weather alerts
ALERTS: The latest advisories from the National Weather Service