Bundle up, Tampa Bay: Itís a chilly Sunday.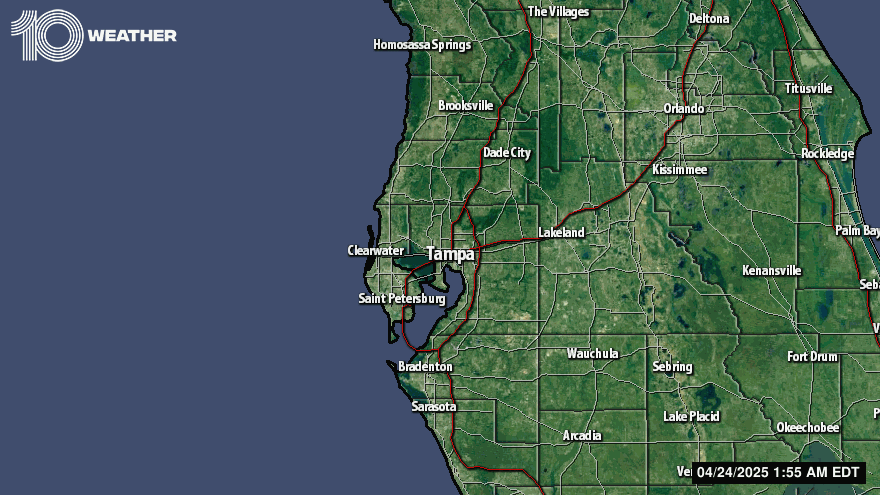 10News WTSP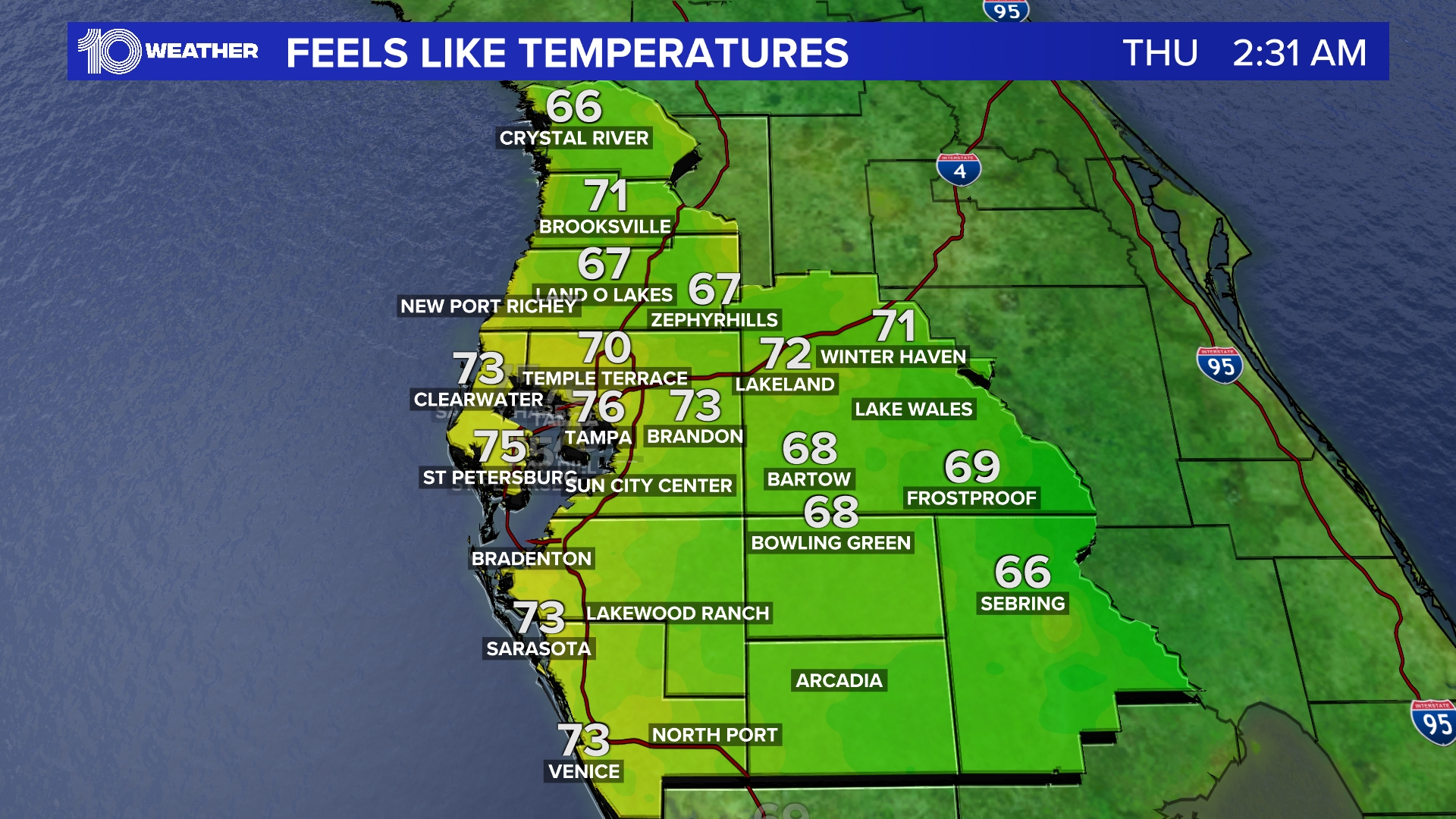 10News WTSP
The skies are clear and thereís little-to-no chance of rain, but parts of the bay area woke up to freeze watches this weekend.
WTSP 10Weather metrologist Ashley Batey suggested a couple extra layers of clothing if youíre heading outside as temperatures Sunday hover below average.
"We are getting a lot of sunshine, even if it is kind of chilly outside, itís beautiful out there," Batey said.
Although Hernando County was under the freeze watch, most of the bay areaís temperatures were in the low 40s early Sunday. Sundayís high was expected to be about 60 degrees, Batey said.
The frigid temperatures will stick around: Sunday evening into Monday morning has a low 43 degrees. By Monday afternoon highs are in the mid-60s.
Things warm up Tuesday and are back into the low 70s before another rush of cold air brings lows down to the low to 49 degrees on Wednesday.
At least weíre not up north, where some areas reported upwards of a foot of snowfall.