A gray, wet morning commute will lead to more sunshine as a cold front approaches Tampa Bay on Tuesday.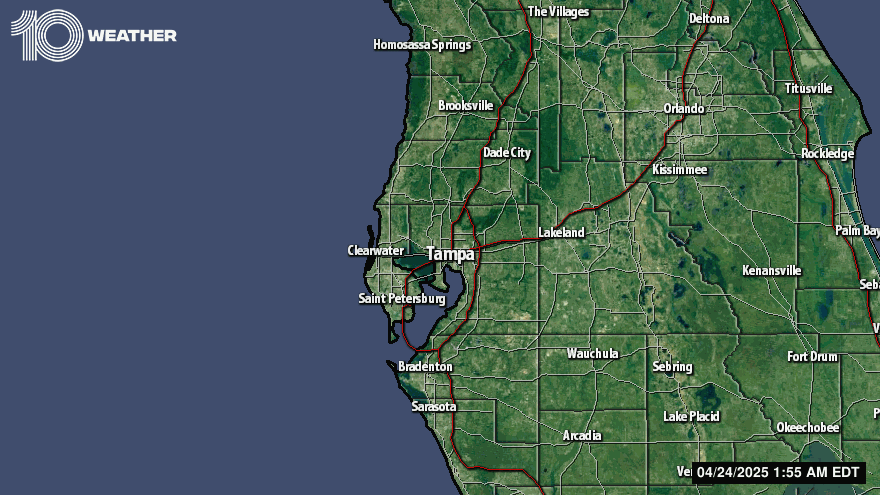 [WTSP]
The showers are moving in off the Gulf of Mexico, especially affecting early-morning motorists in Pinellas County and hampering residents in coastal communities — but falling lighter to the east, 10Weather WTSP meteorologist Grant Gilmore said.
Those showers are expected to taper off by mid-afternoon as the cold front arrives around lunchtime and drops down to the south and east, Gilmore said.
Highs on Tuesday will reach the low 70s under gradually clearing skies, with lows dropping into the low 50s.
The front brings more comfortable conditions on Wednesday, with highs only reaching the mid 60s but with drier air and lower humidity leading into the weekend.
Warmer conditions return heading into the weekend, with highs back into the mid to upper 70s for Saturday's Gasparilla Pirate Invasion — and a slight rain chance later in the evening.
MORE WEATHER
DOWNLOAD: Get the tbo Weather App and see where storms are headed
LIVE RADAR: Interactive storm track, hourly outlooks, 10-day forecasts and weather alerts
ALERTS: The latest advisories from the National Weather Service