Early clouds and possible morning sprinkles will yield to increasing sunshine later in the day, setting the stage for a pleasant and warmer weekend across Tampa Bay.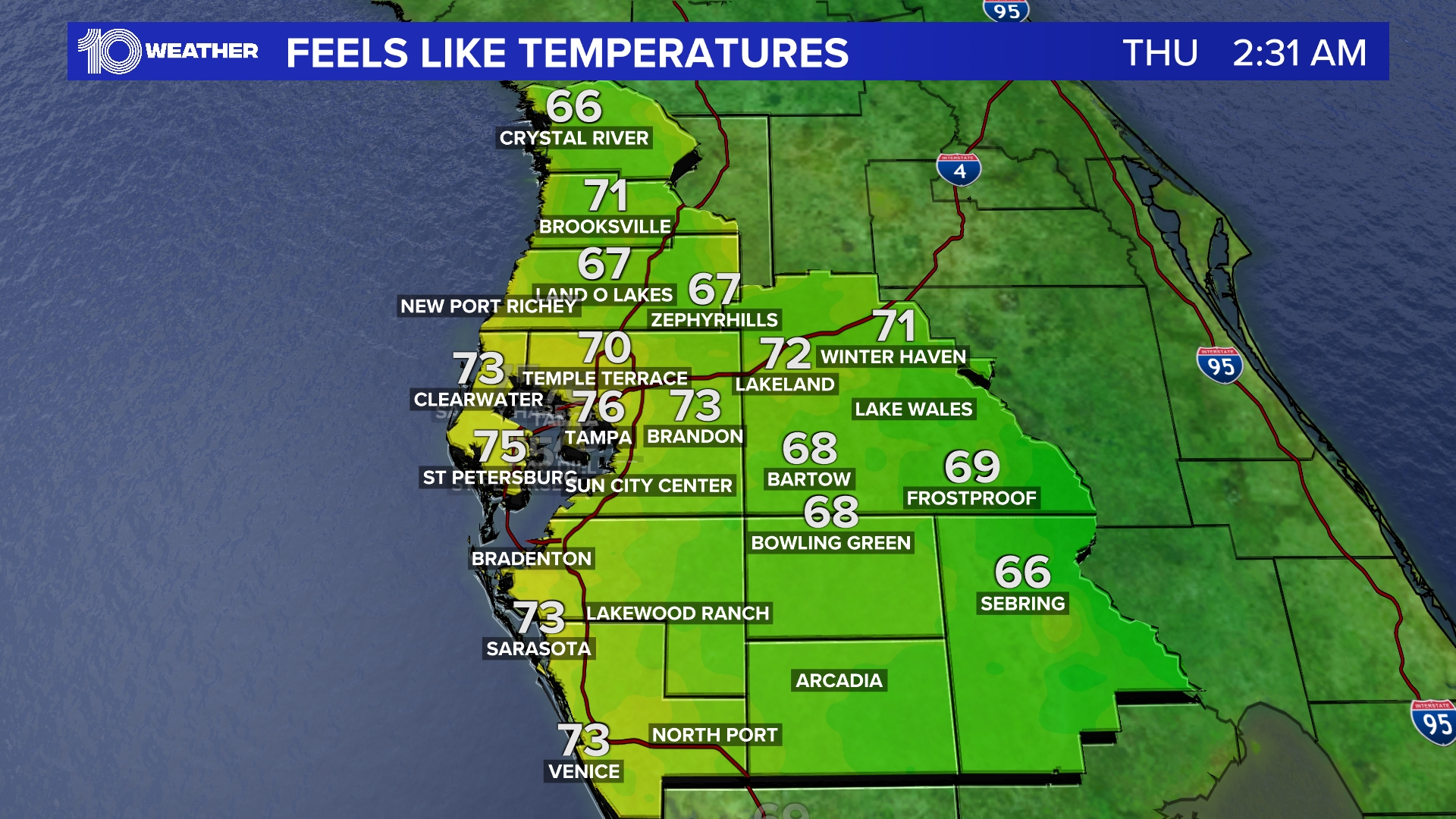 10News WTSP
Temperatures are starting out around 10 degrees warmer than Thursday morning, with lows in the 60s in most areas and the upper 50s inland, 10Weather WTSP meteorologist Grant Gilmore said.
Morning clouds will clear as a cold front stalls to the north, leaving behind clear skies by the afternoon and highs in the mid-70s.
Lows will fall only into the upper 50s.
A weak cold front will produce drier air and lower humidity on Saturday, but not significantly cooler temperatures as highs will still reach the mid 70s, Gilmore said.
By Sunday, however, bright sunshine and warm highs take effect as winds shift from the south. Highs once again approach 80, and hit that mark the workweek, Gilmore said.
MORE WEATHER
DOWNLOAD: Get the tbo Weather App and see where storms are headed
LIVE RADAR: Interactive storm track, hourly outlooks, 10-day forecasts and weather alerts