Catching you up on overnight happenings, and what you need to know today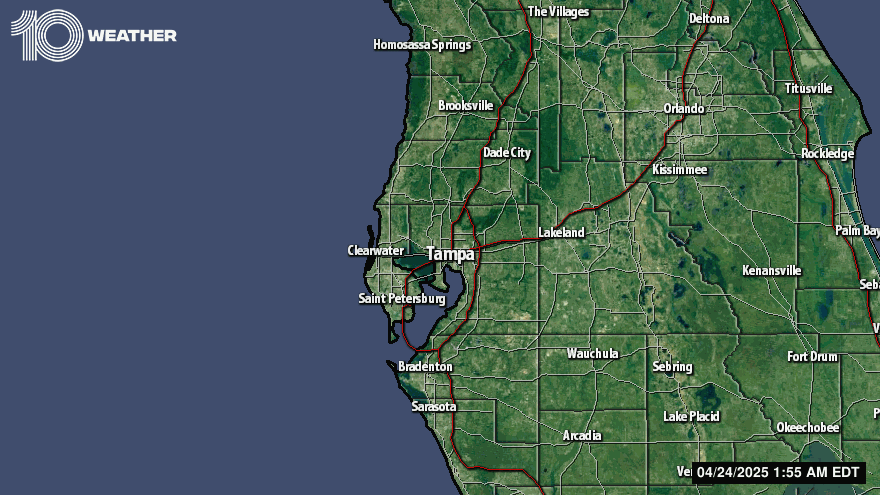 [WTSP]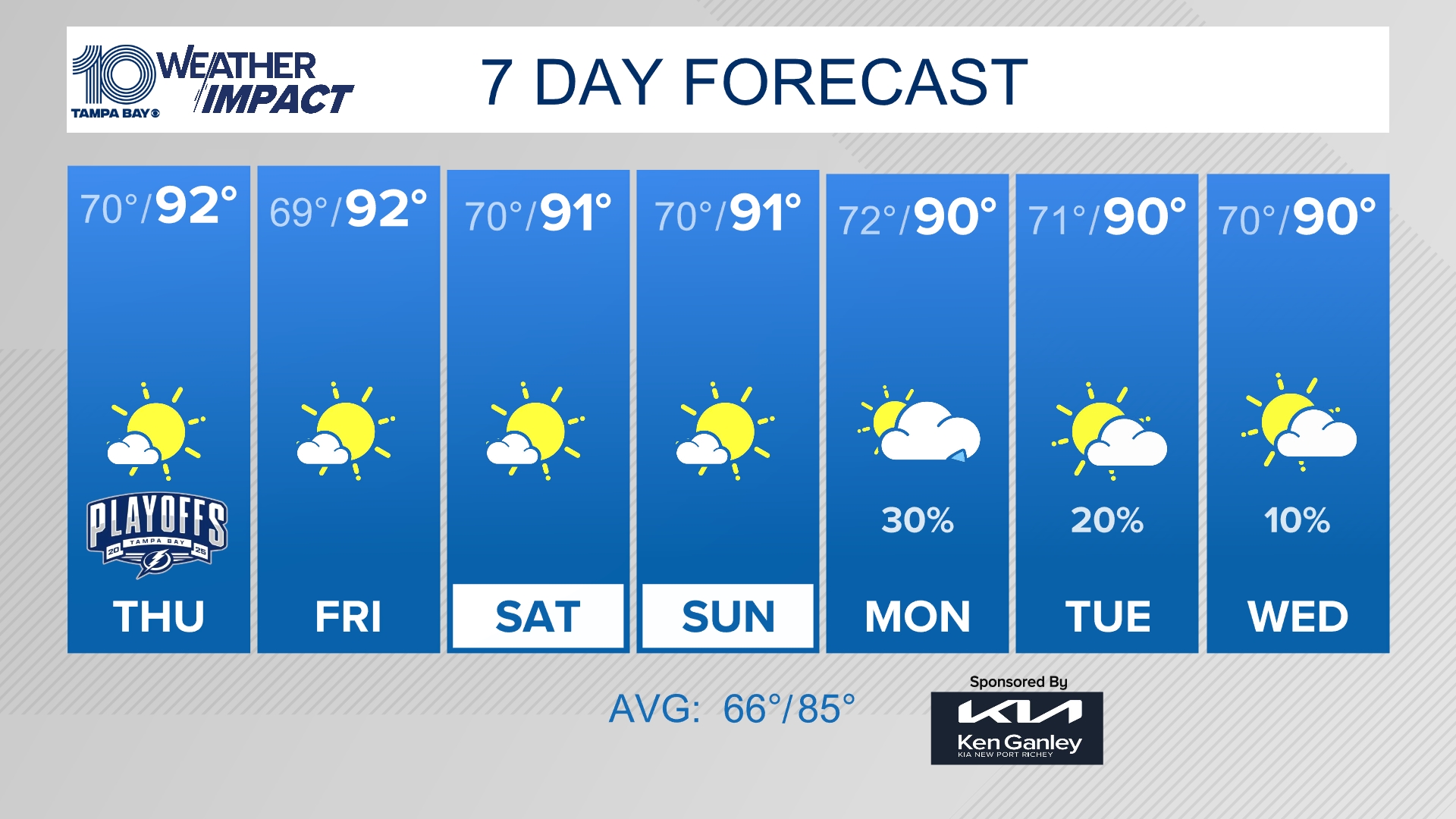 10News WTSP
• Heading out early this morning? Watch for some heavy rain in Tampa and eastern Hillsborough County. Look for highs only in the mid-80s, according to 10Weather WTSP, a slight dip which is surprisingly noteworthy for October. A weak front that moved through early this morning is the culprit. And check our live radar before hitting the roads.
• As you head out for your morning commute, check out our live blog for the latest traffic updates and road conditions across Tampa Bay.
•We talked to America's favorite scientist Neil DeGrasse Tyson. Last fall he was in Tampa talking film in An Astrophysicist Goes to the Movies. On Thursday, he'll be at the Straz Center for the Performing Arts to perform An Astrophysicist Reads the Newspaper, a multimedia lecture touching on current events. Read what he had to say about how he gets his news and why science comes into play.
• Today is when the Hillsborough County School Board decides whether to change school start times next year. The potential changes include an 8:30 a.m. start time for high schools, a nod to years of research showing that teens are chronically behind on their sleep. Another change proposed by school superintendent Jeff Eakins is moving elementary school start times an hour earlier, to 7:40 a.m. The board meets at 3 p.m. Follow their discussion with @Marlenesokol.
• If there's one national business saga to keep up on these days, it's the frenzy by metropolitan areas — including Tampa Bay — to make their best pitches to Amazon in the hope of being chosen as the new location for the giant online retailer's second massive headquarters. HQ2, as it is called, would create upwards of 50,000 high-paying jobs and billions of dollars of new investment in whichever city it locates in. Robert Trigaux examines the contenders.
• As Butch Jones keeps losing, Tennessee Vols fans are turning to one of the media's favorite pastimes. Jon Gruden coaching rumors. Matt Baker writes that this feels like a good time to bring up one of his favorite Grumors from the archives. It involves Charlie Strong, Gulf High and someone called BuckHeadVol1, so you know it's good.
• The digs were different, the Lightning seeing the masterfully-done new Little Caesar's Arena for the first time. But the result remained the same, another Tampa Bay victory over the Red Wings, who lost for the eight straight time to their Atlantic Division rivals. This time it was 3-2 Lightning.
• Armwood registered 10 sacks and forced four turnovers, including a pair of interceptions at the goal line that thwarted scoring drives in a 27-7 victory that ended Plant's 20-game regular season win streak.
Here are the top things to do today in Tampa Bay including hip-hop duo Insane Clown Posse, a working women's forum and a community conversation on restoring respect.