Catching you up on overnight happenings, and what you need to know today
• Low rain chance today, with high temperatures in the mid-80s, according to 10Weather WTSP. Enjoy the pleasant evenings ahead as temperatures bottom out near 70.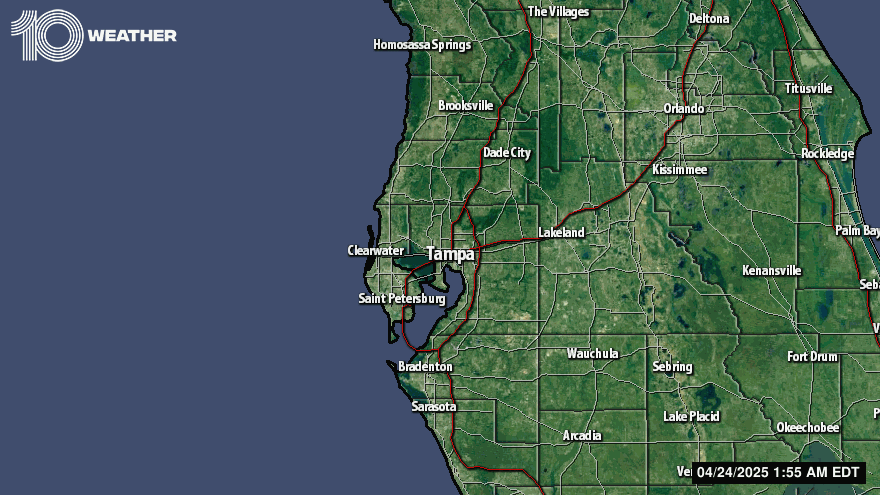 [WTSP]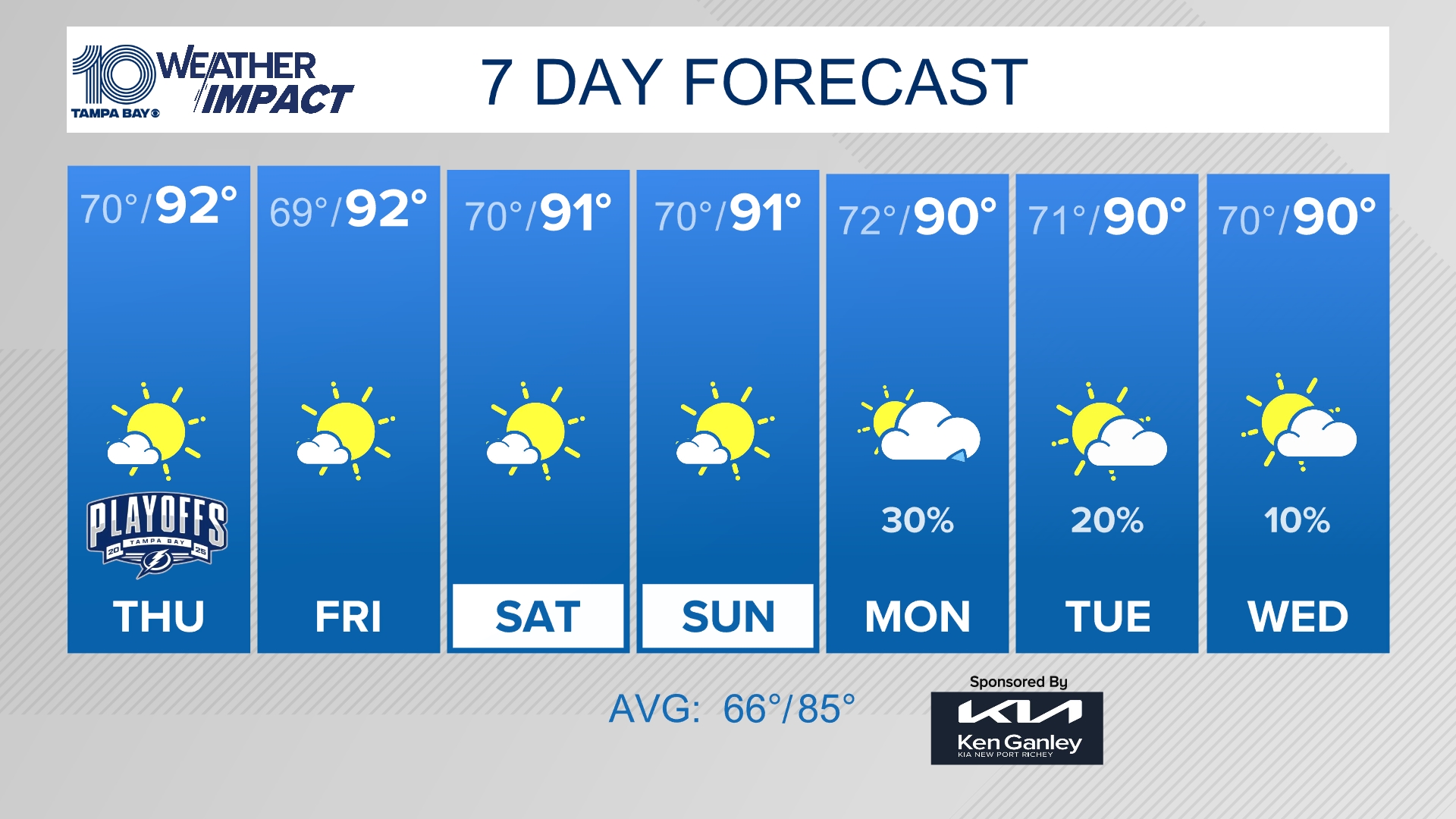 10News WTSP
• As you head out for your morning commute, check out our live blog for the latest traffic updates and road conditions across Tampa Bay.
• A Tampa Bay Times news team is in Gainesville today tracking events surrounding a speaking appearance by white nationalist Richard Spencer at the University of Florida. The last time Spencer visited a college town, violence ensued. Follow today's developments as they happen on our live blog. And hear what UF president W. Kent Fuchs had to say when he sat down with higher education reporter Claire McNeill and photographer Will Vragovic on the eve of Spencer's visit.
• Another Tampa Bay housing agency has lost out on a multi-million dollar tax credit award because of errors in its application. Pinellas County was awarded a $14.6 million award in May to build an 85-unit apartment complex for low-income seniors in Pinellas Park. But the agency's application failed to mention that the construction site has existing housing, an omission that led to it being disqualified by the Florida Housing Finance Corp.
• Because of changing dynamics, public buy-in will be key for Clearwater Marine Aquarium's growth. Later today, the City Council will decide whether to give $5 million to the aquarium, long touted as the city's main attraction behind beach tourism. Tracey McManus has the details.
• In what was likely the last mayoral forum before the Nov. 7 election, Mayor Rick Kriseman and former Mayor Rick Baker started out small, discussing neighborhood issues like recycling and neighborhood funding. They ended tangling over familiar subjects: the future of the Tampa Bay Rays, sewage spills and climate change.
• If you're looking to invest in a house to rent out, few places are better than ZIP Code 34607 in Hernando County's Spring Hill area, according to ATTOM Data Solutions. A three-bedroom house bought for $135,000 can produce a net annual cash flow of $11,005, one of the 10 highest rates of return in the country.
• Mike Radomski worked behind the scenes in the USF athletic department, publicizing the Bulls baseball and men's basketball programs. But those who loved him say his life's work was shaking up the world -- one thoughtful act at a time. Find out how he did it and start your day with Joey Knight's uplifting epilogue on Radomski's life. Read it here later today.
• Before you make your NFL and college football picks for the week, check our Colleges channel at 10 a.m. for the Times' college football coverage team's predictions on the week's best games and our Bucs channel at 11 a.m. the Bucs coverage team's all NFL picks.
• Here are the top things to do today in Tampa Bay.