Catching you up on overnight happenings, and what you need to know today.
• Expect a dry Tuesday with highs in the low 90s, according to according to 10Weather WTSP. The rest of the week should be enjoyable, too, with little to no rain expected until Friday.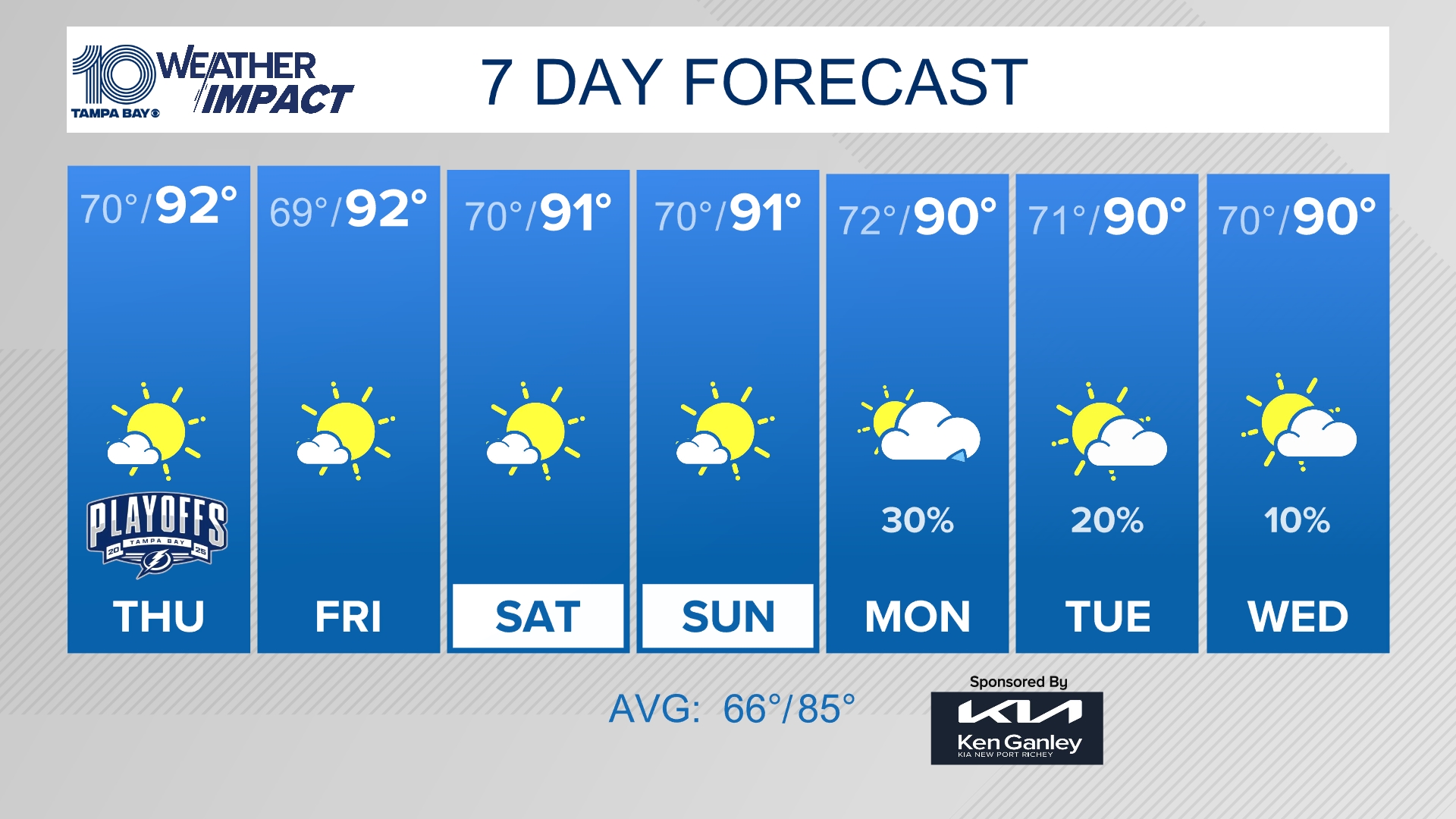 10News WTSP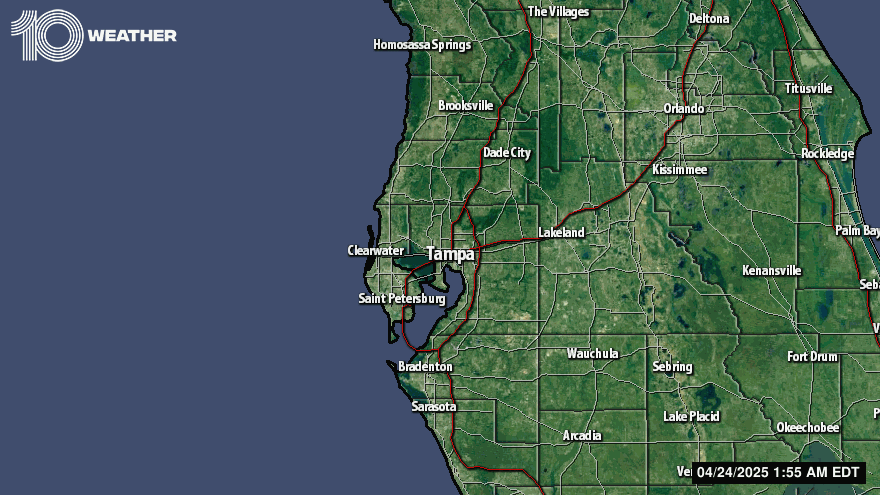 [WTSP]
• As you head out for your morning commute, check out our live blog for the latest traffic updates and road conditions across Tampa Bay.
• Longtime Trump associate Roger Stone will speak to the House intelligence panel behind closed doors today as congressional committees step up their investigations into Russian meddling in the 2016 election. Stone, a Republican strategist who has known Trump for many years and informally advised him during the 2016 campaign, has been outspoken in his own defense and asked for his appearance to be public. But he said the House panel insisted on holding the private session.
• Much of Monday's postgame NFL chatter centered around the players' protests during the national anthem, but the Bucs' Gerald McCoy, some of the criticism he's seeing online from fans after the team's 38-17 loss to the Vikings crosses a line for him into disrespecting him and his teammates. See what he had to say, and stay with tampabay.com for updates.
• Neighbors were about to eat dinner Monday night when they heard a whirring sound and a boom. "I looked at my wife and said, 'Honey, what was that?'" said Tim Peterson of Odessa. A small experimental helicopter had crashed on the roof next door , injuring a pilot.
• The Pinellas County Construction Licensing Board operated as a rogue operation, writes Tampa Bay Times columnist John Romano, but some members of the local legislative delegation are sticking up for it. Romano writes that Pinellas County commissioners should send a unified message at their meeting today to legislators in Tallahassee that they support a bill that would essentially dissolve the board.
• The Pinellas County Commission is set to have a busy Tuesday. The commissioners will review next fiscal year's budget and millage rate. They'll also talk about the Pinellas County Construction Licensing Board, which needs the county's help to find cheaper offices in a public building. Follow Mark Puente at @MarkPuente for updates.
• The St. Petersburg mayoral contest went on a two-week hiatus for Hurricane Irma. But incumbent Mayor Rick Kriseman and former Mayor Rick Baker are set to hit the ground running tonight: They'll hold their first candidate forum since the Aug. 29 primary. Mail ballots go out in seven days. To catch up on the mayor's race, check out the Tampa Bay Times coverage and follow Charlie Frago at @CharlieFrago for updates tonight.
• Authorities in the area of addiction, including Florida's Surgeon General Dr. Celeste Phillip, will present a day-long conference in Tampa on the opioid crisis. The Opioid Summit runs from 8:30 a.m. to 4:30 p.m. at T. Pepin Hospitality Centre, 4121 N 50th St. The summit is free but an RSVP is required, at [email protected] or (813) 653-6206. The summit, organized by Hillsborough County Commissioner Sandy Murman, will feature information and resources to help dispel stigmas related to addiction and to help those afflicted seek treatment.
• Just announced: Aspiring DJ Connor Cruise, the son of actors Tom Cruise and Nicole Kidman, is slated to DJ a Halloween party at Tampa's Seminole Hard Rock Hotel & Casino.
• Read about our top expert picks for healthy convenience foods that put popular whole grains to good use.
• Here are the top things to do today in Tampa Bay, including a free talk at USF by actor Jackie Cruz from Orange is the New Black and a performance by comedian Doug Stanhope at the Improv.