Catching you up on overnight happenings, and what you need to know today
• Low ran chance today with high temperatures in the upper 80s again, according to 10Weather WTSP. The hot weather could crack next week, though. A cold front is expected to deliver high temperatures in the low to mid 70s (with lows in the 50s) by Wednesday.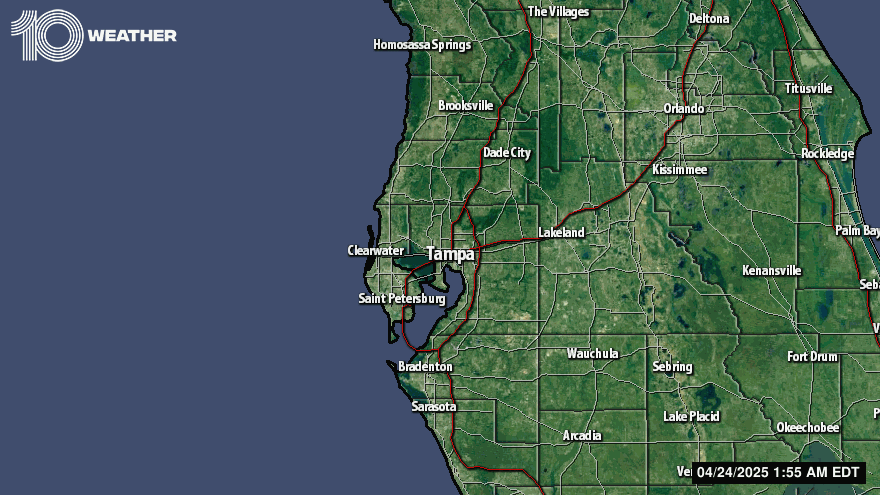 [WTSP]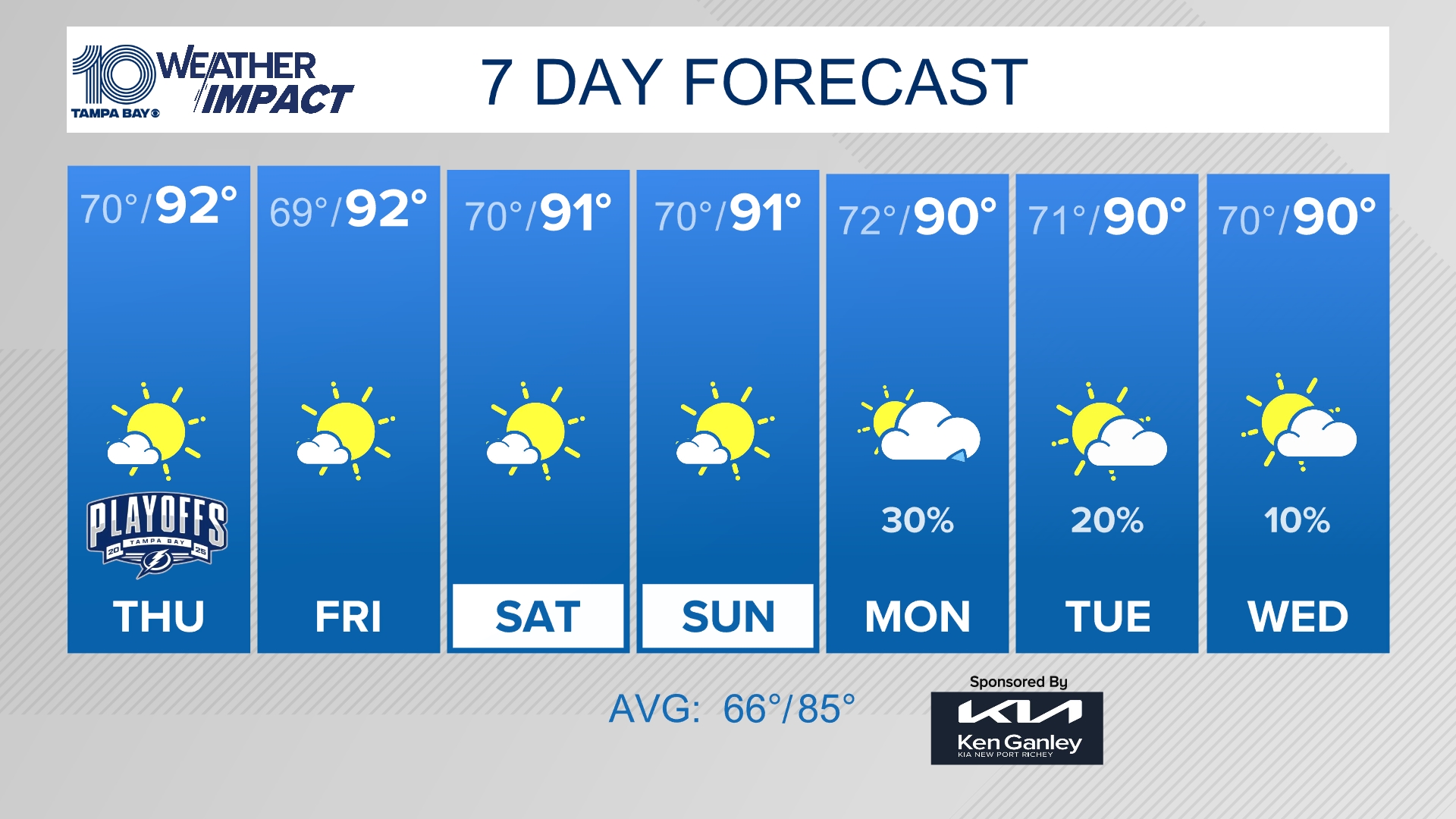 10News WTSP
• As you head out for your morning commute, check out our live blog for the latest traffic updates and road conditions across Tampa Bay.
• Police were investigating what they were calling a suspicious death in southeast Seminole Heights Thursday night, near the location of two fatal shootings last week. Interim Tampa police Chief Brian Dugan said investigators believe the latest death may be related to the prior two, though he did not say how. It's the third suspicious death in that area in the last 11 days.
• Peace won the day as University of Florida protesters avoided violence and shouted down white nationalist Richard Spencer. Check out our complete coverage and stay with tampabay.com for any developments.
• Under new ownership, what is Tampa-based Checkers Drive-In Restaurants doing to break out from the fast-food pack? How about testing a new delivery system, a menu shake-up and the biggest one-time expansion in restaurant locations it's ever done.
• Chalk up another victim to Hurricane Irma — the huge Day of the Dead celebration in Dunedin that has been going on for 25 years has been scrapped this year. Casa Tina's owners said the Dia de los Muertos Fiesta that would have drawn 5,000 people on Saturday was too large an endeavor to put on post-hurricane.
• A month after Hurricane Irma, Florida will get a better sense of how much the storm impacted the economy. Separate reports on Florida homes sales and job creation for last month are coming out this morning. Check back later at href="http://www.tampabay.com/news/business/" target="_blank">tampabay.com/business.
•The Florida Gators are off this weekend, but Tampa Bay Times college football writer Matt Baker has something for their fans to ponder: Wasn't Jim McElwain supposed to improve the UF offense, and have a "blast" doing it? Start your day with Matt's analysis of why the McElwain Gators look an awful lot like the Muschamp Gators.
• Some of the most controversial issues in education — charter schools, vouchers and home schooling -— will get an airing today at a noon meeting of the Tampa Tiger Bay Club. Scheduled speakers include Hillsborough County school board member Melissa Snively, Doug Tuthill, president of Step up for Students, and Melissa Erickson, executive director of the Alliance for Public Schools. It happens at the at the Ferguson Law Center at 1610 N Tampa St. in downtown Tampa.
• Did you go to Bruno Mars' sold-out show in Tampa last night? Read all about the 24 Karat Magic show on our Soundcheck music blog.
• At 7 a.m. read the Times' Bucs coverage team's fearless forecasts for Sunday's 1 p.m. Bucs-Bills game in Orchard Park, N.Y. Disclaimer: We still don't know whether Jameis Winston or Ryan Fitzpatrick will start for the Bucs. Read them here on our Bucs channel.
• If you think you work at one of the best places around, you've got a little more time to make your case. The registration deadline to nominate your company for the Times' ninth annual Top Workplaces awards has been extended to Nov. 17.
• Here are the top things to do today in Tampa Bay, including country power couple Tim McGraw and Faith Hill on stage and day two of the Clearwater Jazz Holiday with Scott Bradlee's Postmodern Jukebox. Also, more than 40 chalk artists are adorning the sidewalks of the Beach Walk on Clearwater Beach.