It's going to be a wet Thanksgiving across Tampa Bay, but sunny skies are coming during the long weekend, according to WTSP 10Weather meteorologist Ric Kearbey.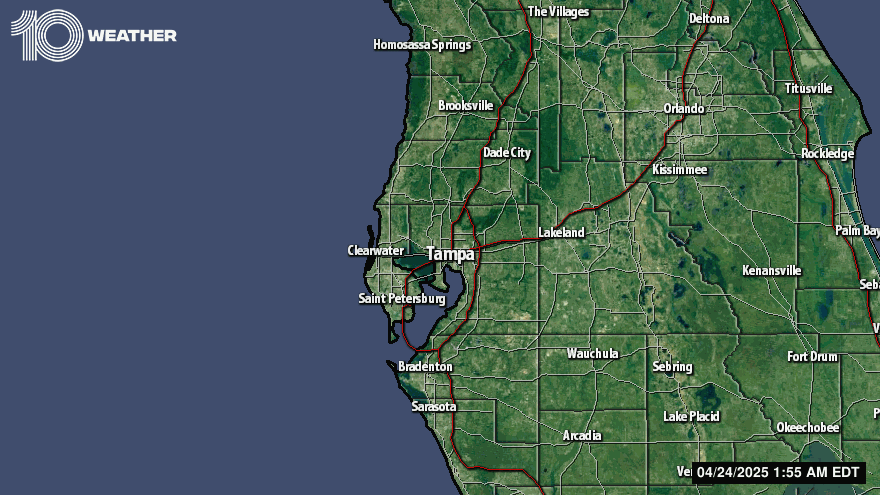 10News WTSP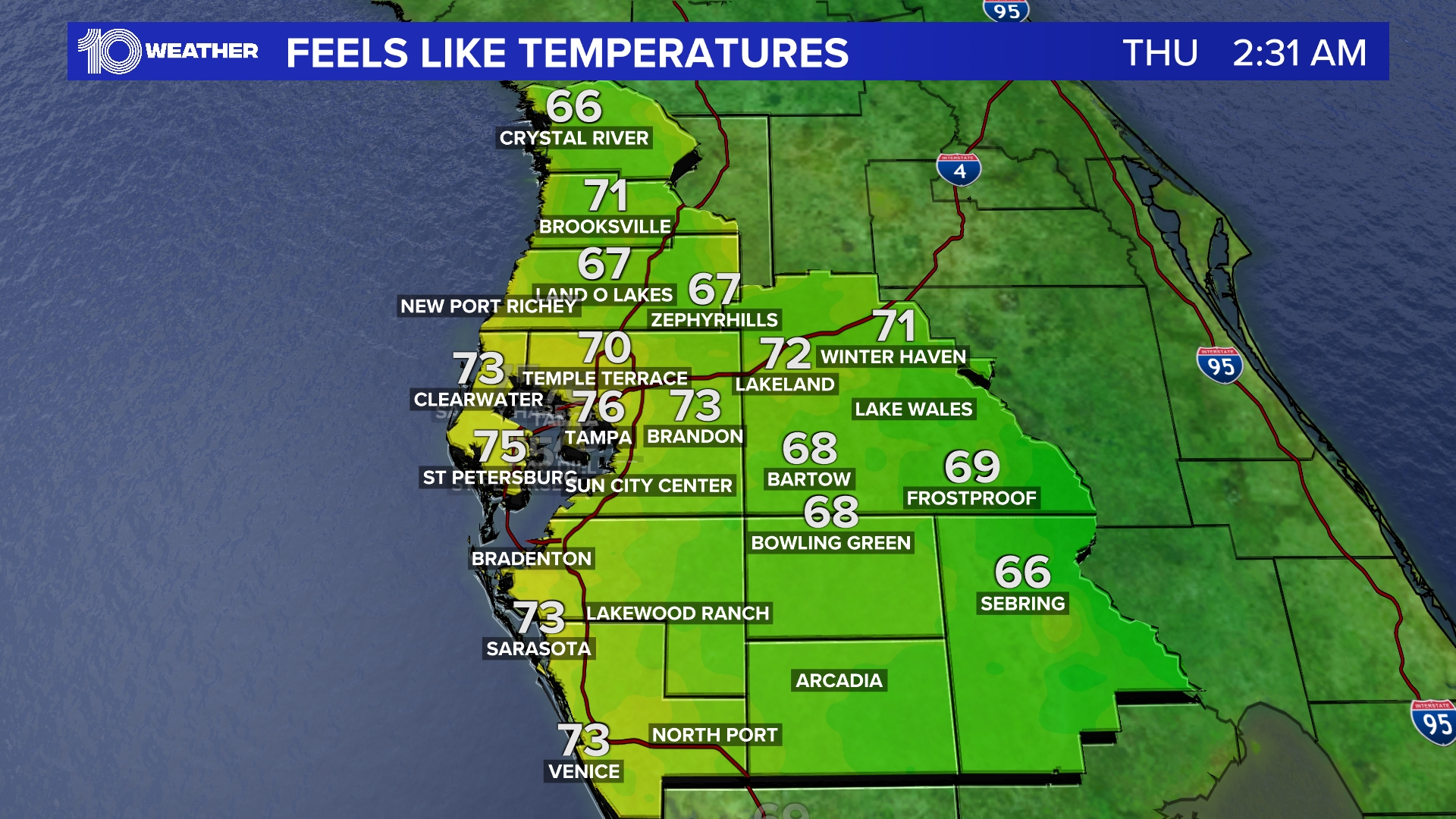 10News WTSP
Scattered showers sprinkled Pinellas and Hillsborough County on Thursday morning and were expected to pick up around lunch time. Temperatures should stay in the low 70s.
"Watch for the rain today if you're heading over the river and through the woods," Kearbey said. "Wherever you're going today, take the umbrella for sure."
Kearbey said the chance of showers weaken toward the evening and become more scattered as the system pushes off into the east.
There's about a 50 percent chance Black Friday shoppers may have to deal with some rain in the early morning.
But by Saturday, highs are in the low 70s and there should be mostly sunny skies for the rest of the weekend.