Warm temperatures and some spotty showers are on tap across the Tampa Bay area on Friday, but more rain is slated to arrive over the weekend.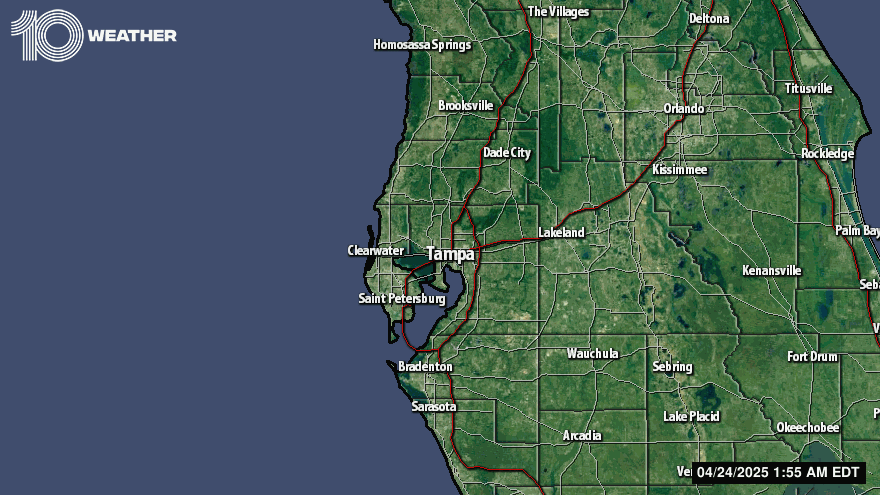 [WTSP]
A northeasterly flow draws in some surface moisture on Friday morning, which will help build up some fog, said 10Weather WTSP meteorologist Grant Gilmore.
But the fog is expected to be patchy and should clear out later through the morning, Gilmore said, giving way to partly sunny skies and highs in the low 90s.
DOWNLOAD: Get the tbo Weather App and see where storms are headed
Through the second half of the day, though, some moisture from the south will begin to creep into the region, Gilmore said, resulting in an increase of clouds and possibly some spotty showers and isolated thunderstorms.
As the storms dissipate through the evening, the better chance of rain arrives over the weekend, with both Saturday and Sunday expected to have a 50-60 percent chance for afternoon showers.
Weekend highs are forecast to be in the upper 80s before a cool front arrives next week.
Contact Samantha Putterman at [email protected] Follow her on Twitter @samputterman.