Drier air continues to filter into the Tampa Bay area on Tuesday, with clear skies and a slight chance of light rain during the afternoon.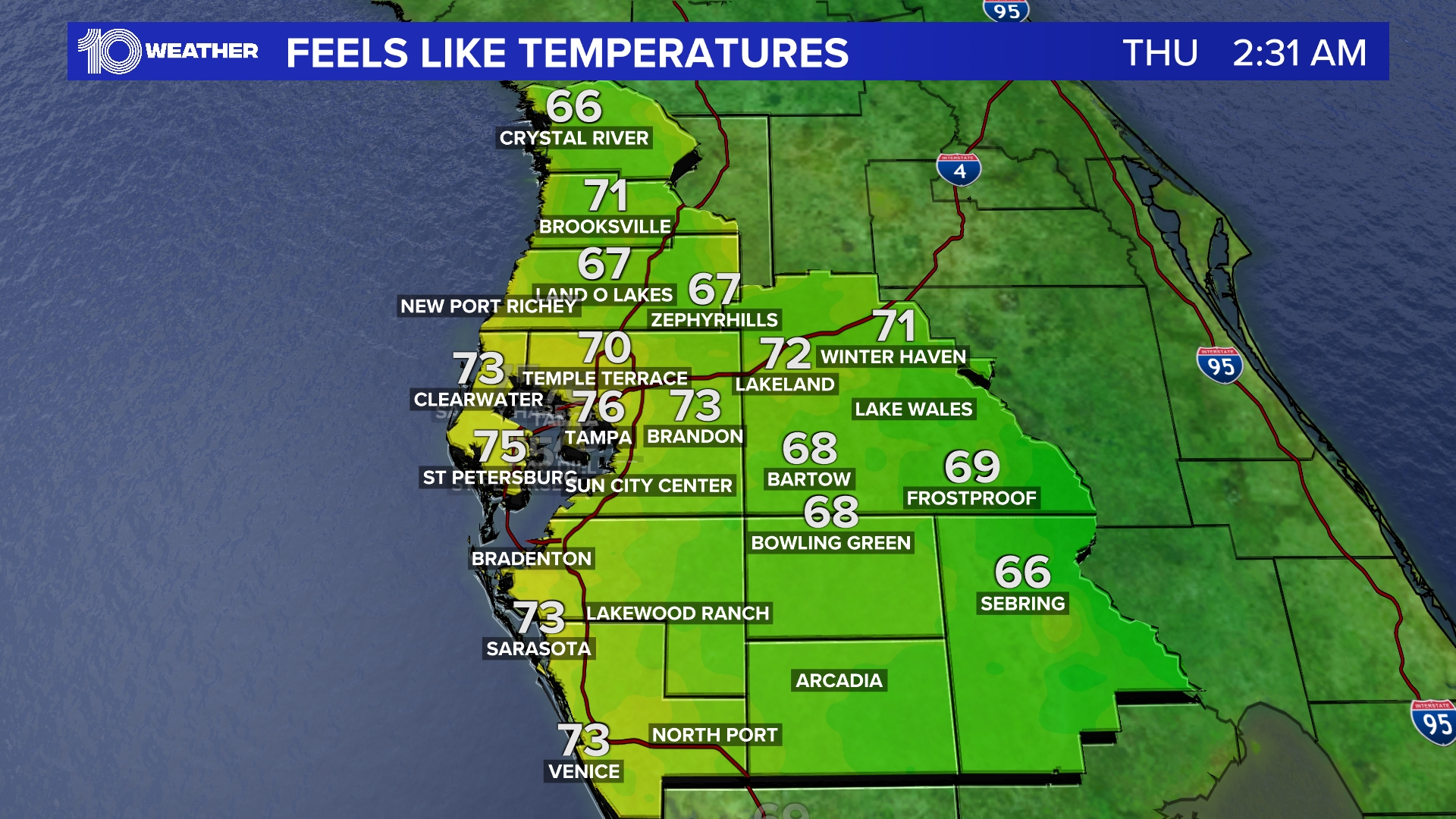 10News WTSP
A few scattered clouds will gather south of Tampa during the first part of the day but should clear out fairly quickly, giving way to mostly sunny skies across the region, said 10Weather WTSP meteorologist Grant Gilmore.
Highs are expected to climb to around 90. Add on the humidity and it will feel closer to the upper 90s, Gilmore said.
DOWNLOAD: Get the tbo Weather App and see where storms are headed
Shower chances stay low — around 20 percent — Gilmore said, with a few scattered showers possible but nothing heavy.
Skies should remain mostly clear heading through the overnight hours as temperatures steadily cool to the mid to upper 70s by Wednesday morning.
Some of the moisture is slated to return heading through the weekend, Gilmore said, but conditions should stay relatively dry until then.
Contact Samantha Putterman at [email protected] Follow her on Twitter @samputterman.