Sporadic showers and storms swept through Tampa Bay early Tuesday morning, dropping over an inch of rain in some areas.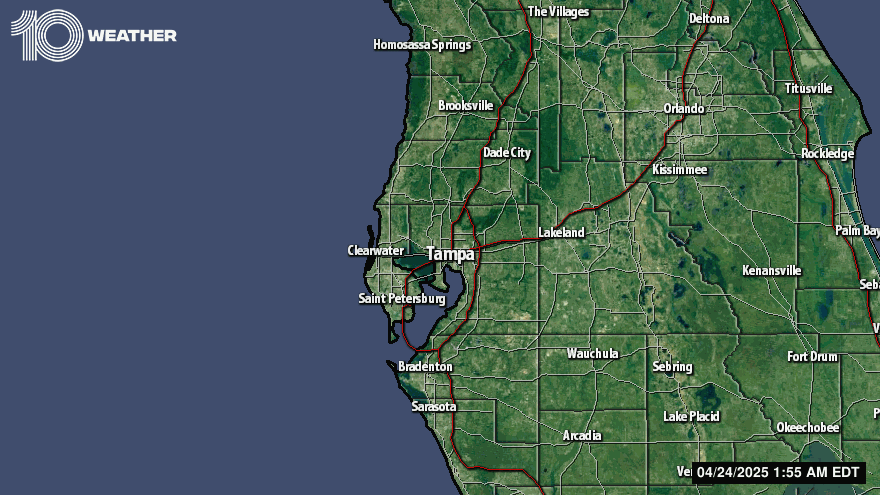 [WTSP]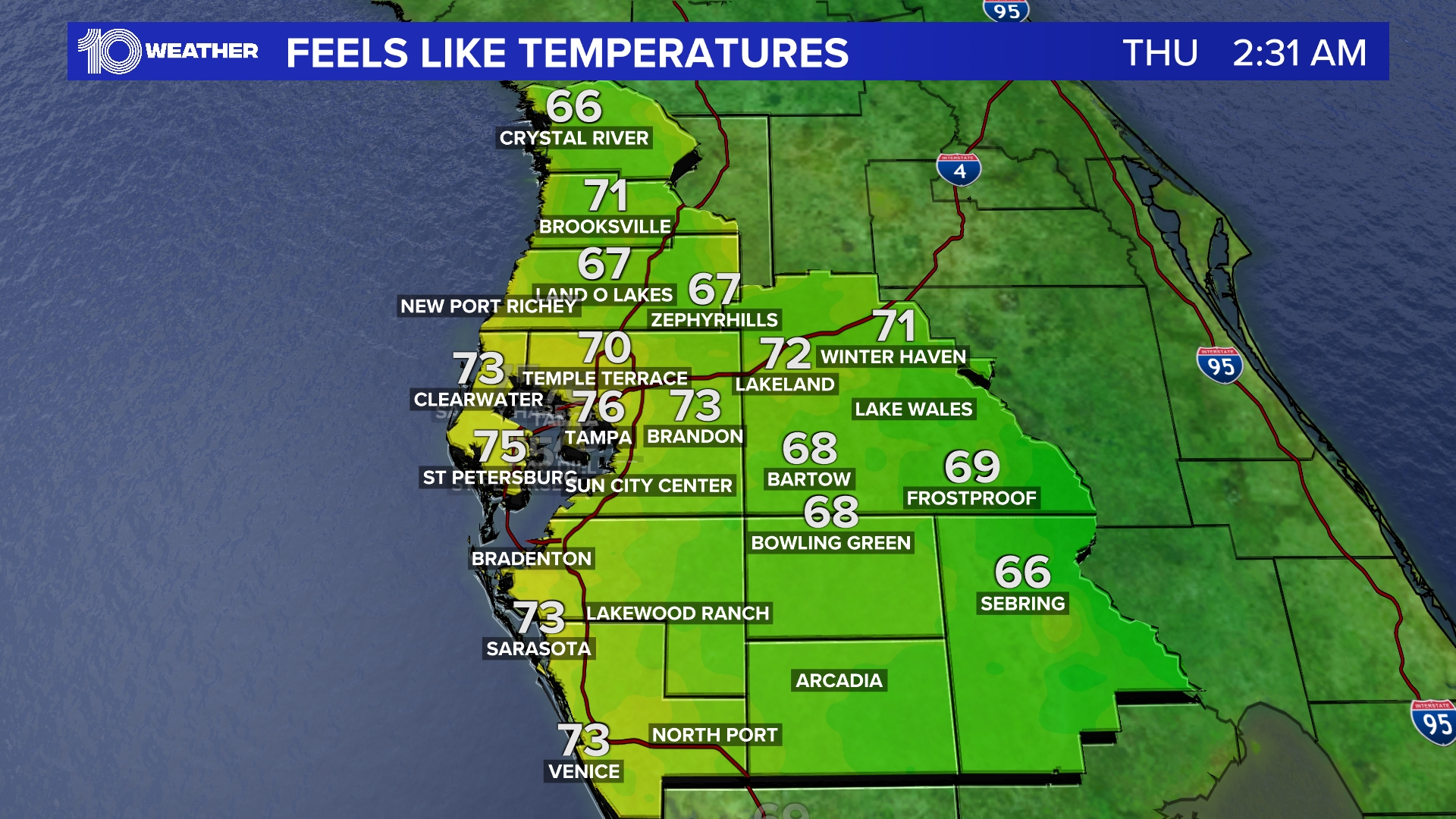 10News WTSP
But the rain will begin to let up a bit later into the morning before making a resurgence in the afternoon, said 10Weather WTSP meteorologist Grant Gilmore.
Cloudy skies, combined with those morning showers, should keep temperatures down a bit on Tuesday, warming into the mid 80s by the afternoon. A northeast breeze around 10-15 mph, and gusts nears 20 mph, will also help keep the heat at bay.
While lunchtime will be mainly dry, a few scattered showers and storms will fire up once again during the afternoon, Gilmore said. The chance of rain will be 40 percent.
DOWNLOAD: Get the tbo Weather App and see where storms are headed
One of the fall season's first real cold fronts has made its way to the southeastern United States, but now is beginning to lose steam as it sags south through Florida, Gilmore said.
But the front does make its way to the northern half of the state, Gilmore said, providing a slight relief from the heat — by a few degrees — in the bay area going into the middle of the week.
Contact Samantha Putterman at [email protected] Follow her on Twitter @samputterman.