More moisture will filter into the Tampa Bay area on Friday, the official start of fall, allowing for higher rain chances through the day and beginning half of the weekend.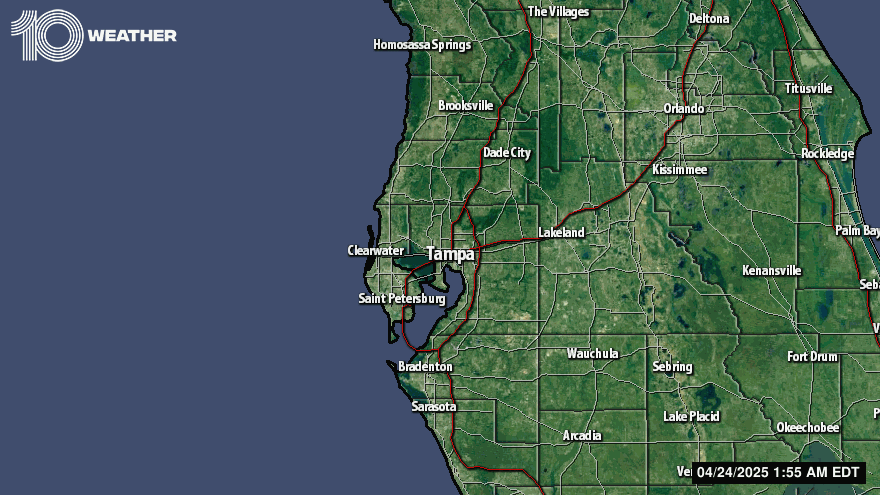 [WTSP]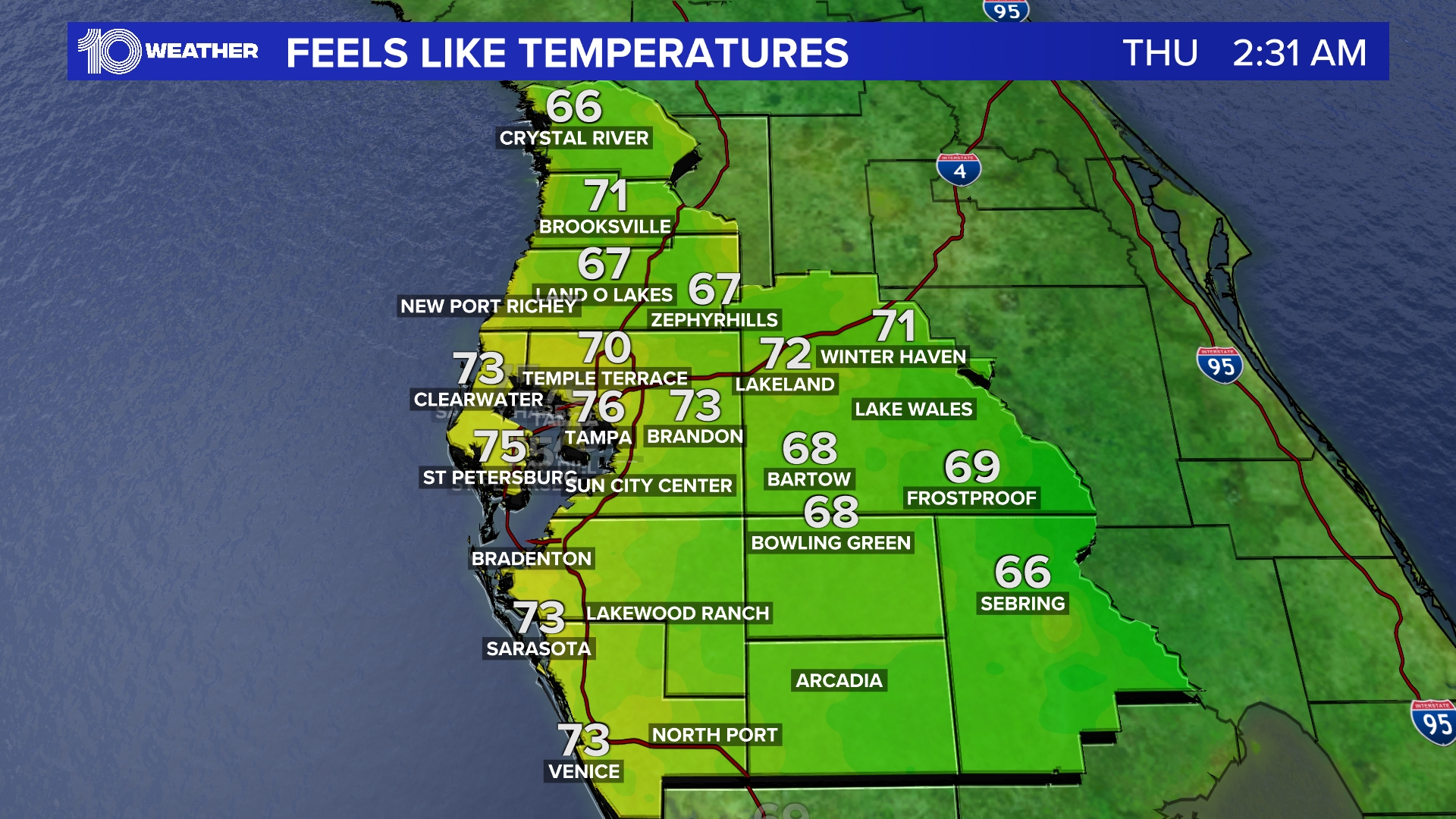 10News WTSP
Friday morning kicks off sunny and dry, but the afternoon heat will help spark a building chance of scattered showers and storms through the evening, said 10Weather WTSP meterologist Grant Gilmore.
The showers will be more widespread than the last few days, Gilmore said, but won't be a complete washout at a 50 percent chance.
Those storm chances last through Saturday before tapering off slightly to 30 percent for Sunday and Monday, Gilmore said.
DOWNLOAD: Get the tbo Weather App and see where storms are headed
Highs will be a degree or two cooler this afternoon than the past few days, but add on slightly higher humidity levels and it will still feel like the mid to upper 90s. Actual highs for Friday, though, will be near 90.
Contact Samantha Putterman at [email protected] Follow her on Twitter @samputterman.