Clouds and temperatures are increasing — and so are rain chances – as Thanksgiving could be a soggy one across the Tampa Bay region.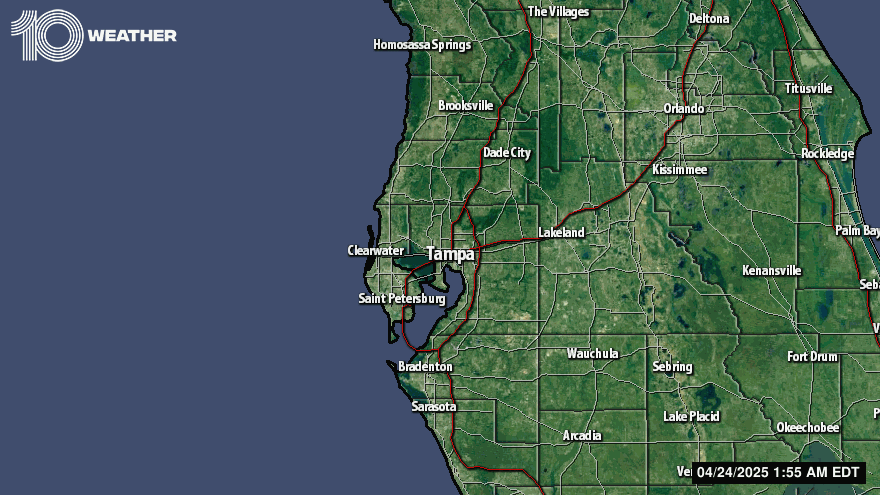 [WTSP]
The wet outlook is due to a systems that will produce spotty showers on Tuesday before passing through and yielding to another that is expected to bring showers on Thanksgiving, 10Weather WTSP meteorologist Grant Gilmore said.
After a clear and crisp weekend and start of the week, moisture is building off the Gulf of Mexico. The best chance of rain on Tuesday comes in the afternoon, with a 70 percent chance of scattered showers and highs in the mid to upper 70s, Gilmore said.
Lows will only fall into the mid 60s.
The rain tapers off Tuesday night, and after a foggy morning in some areas, Wednesday will be relatively dry, with a 40 percent chance of rain once the system moves on and highs again in the mid to upper 70s, Gilmore said.
But another shot of rain comes on Thanksgiving as another system arrives from the gulf. That rain will last throughout the day and into Friday, with clearing and cooler temperatures arriving on Friday and into this weekend.