Catching you up on overnight happenings, and what you need to know today
• A good chance of showers and storms to start the week, according to 10Weather WTSP. But a cold front should deliver high temperatures in the low to mid 70s (with lows in the 50s) by Wednesday.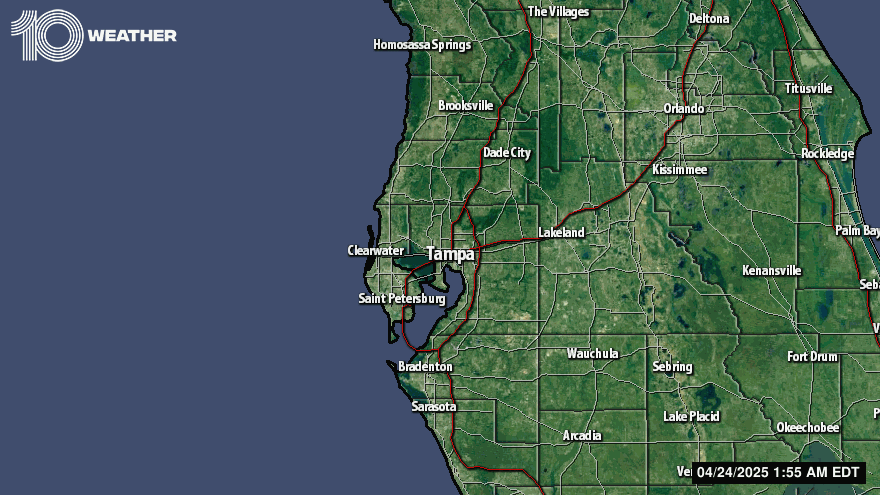 [WTSP]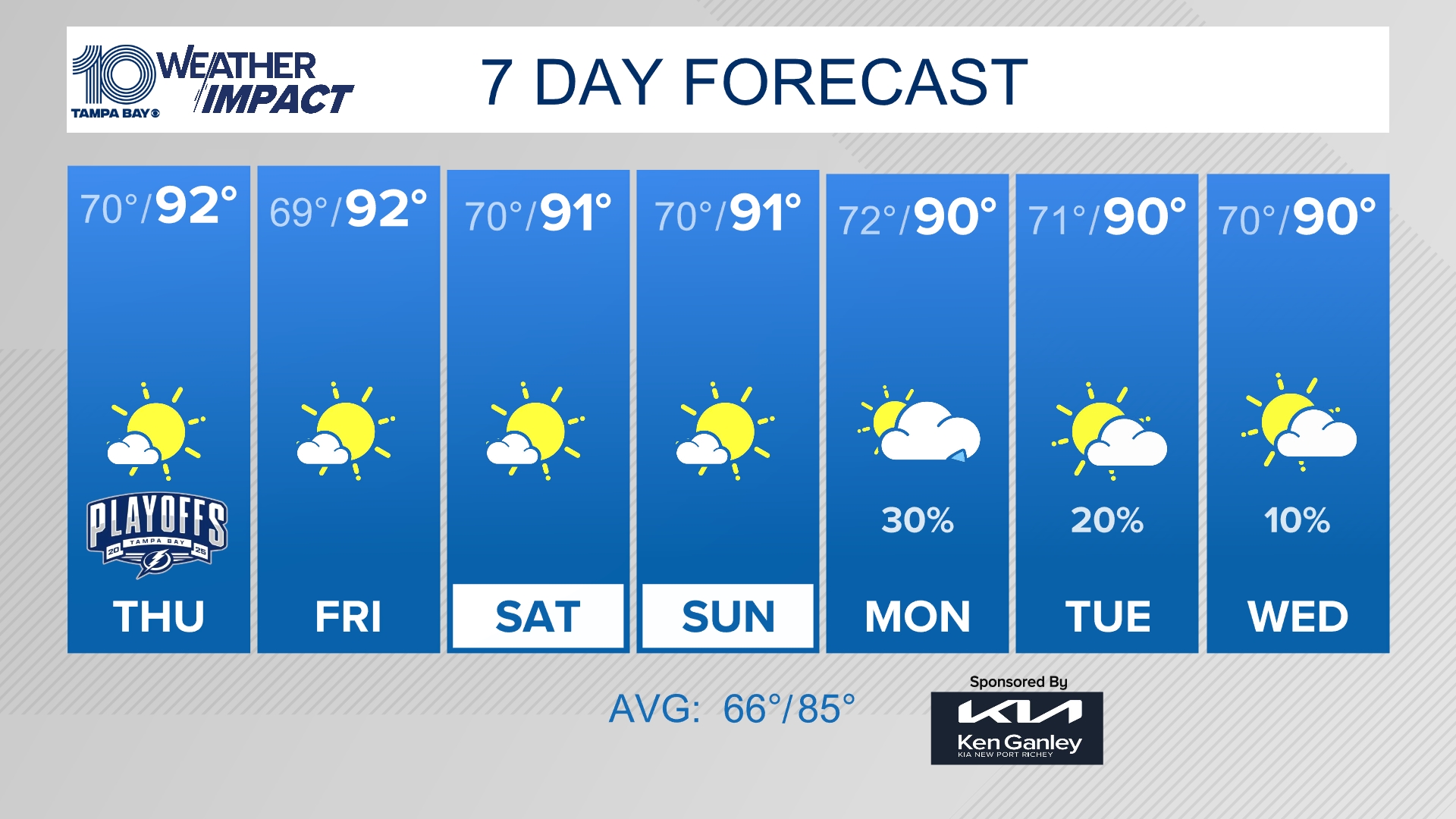 10News WTSP
• As you head out for your morning commute, check out our live blog for the latest traffic updates and road conditions across Tampa Bay.
• The Broadway Series, the most lucrative and important shows of the year for the David A. Straz Jr. Center for the Performing Arts, start Tuesday. This year, the center aims to keep the drama on the stage and out of anyone's trip to the theater. So theater managers and Tampa officials have spent most of this year working on a two-part strategy — improve parking and educate patrons — to help visitors get in and out of events, a challenge that's grown more urgent as downtown Tampa has gotten busier at night and on the weekend. Richard Danielson has the story at tampabay.com.
• There was a candlelight vigil held in Southeast Seminole Heights last night, as residents showed support for the grieving families of three murder victims, and a neighborhood on edge displayed a show of solidarity. Paul Guzzo attended the vigil. There also will be a community meeting tonight where concerned residents can talk with investigators. The meeting is 6:30 p.m. at the Edison Elementary School auditorium, 1607 E Curtis St.
• In June, the Tampa City Council voted unanimously to send its first-ever delegation to Cuba. But Cuba's state-run media promoted the trip, which occurred last week, as something bigger — a delegation willing to visit the island nation despite the United States government slashing its Havana embassy staff and issuing a travel warning in response to mysterious health attacks against U.S. diplomats there. Paul Guzzo has the story of the delegation's trip.
• Last week, he went on trial in Hillsborough Circuit Court. Today, Deandre Gilmore learns his sentence, after a jury convicted him Friday of manslaughter and felony battery in the death of his girlfriend's 19-month-old daughter, Myla Presley. The hearing is scheduled for 9 a.m.
• The Trump administration and Senate and House leaders have revealed a framework for tax legislation that proposes tax cuts for business, a reduction in tax brackets, and the elimination of several tax breaks. What the plan means for Americans remains to be determined. But Sen. Marco Rubio, R-Miami, recently said that the amount of tax relief working families receive under the plan is entirely dependent on one thing: what happens to the child tax credit. PolitiFact Florida wondered whether increasing the child tax credit will be the only way that working families can gain under the framework. Read their analysis this morning.
• The Bucs fell to 2-4 with a 30-27 loss at Buffalo Sunday, their third straight this season and fifth straight road loss. Rick Stroud looks at how it was all lost in 60 seconds (or less). Tom Jones points a finger firmly at the defense. Greg Auman looks on the bright side: At least rookie tight end O.J. Howard had a big day.
• And check back before lunch time for Thomas Bassinger's Turning Point post, breaking down how the Bills exploited a reeling Bucs' secondary to flip the momentum. You can read that on our Bucs channel around noon.
• Plan your week! Here are the top things to do this week in Tampa Bay including Santa, Kings of Leon and Roger Daltry on stage and lots of Halloween parties this weekend.
• The Shine Mural Festival just wrapped up in St. Petersburg bringing artists from around the world to add 14 new urban murals scattered around the city. Look at our gallery here to find a map and pictures of the new murals.
• Mandarin Hide celebrates 7 years serving craft cocktails in St. Petersburg. Read here how the cocktail bar is largely credited with ushering in the craft cocktail movement in St. Petersburg.