Catching you up on overnight happenings, and what you need to know today.
• Fifty percent chance of showers this evening, with temperatures reaching the low 90s, according to 10Weather WTSP.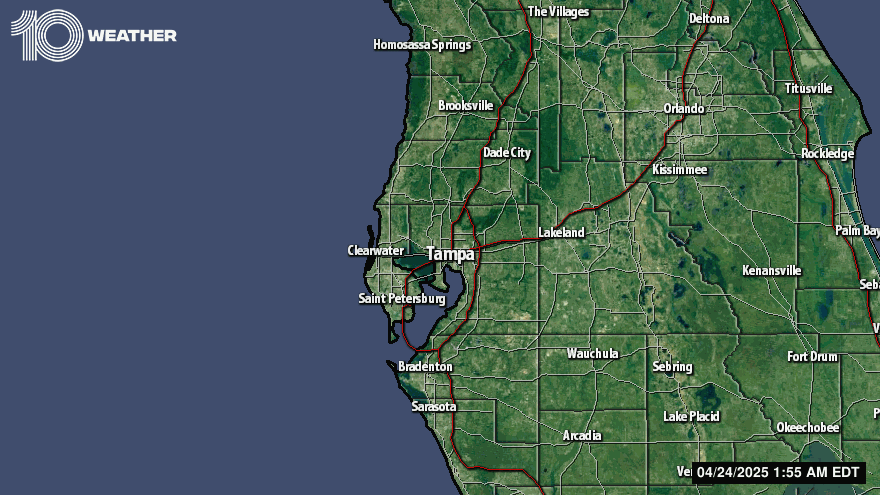 [WTSP]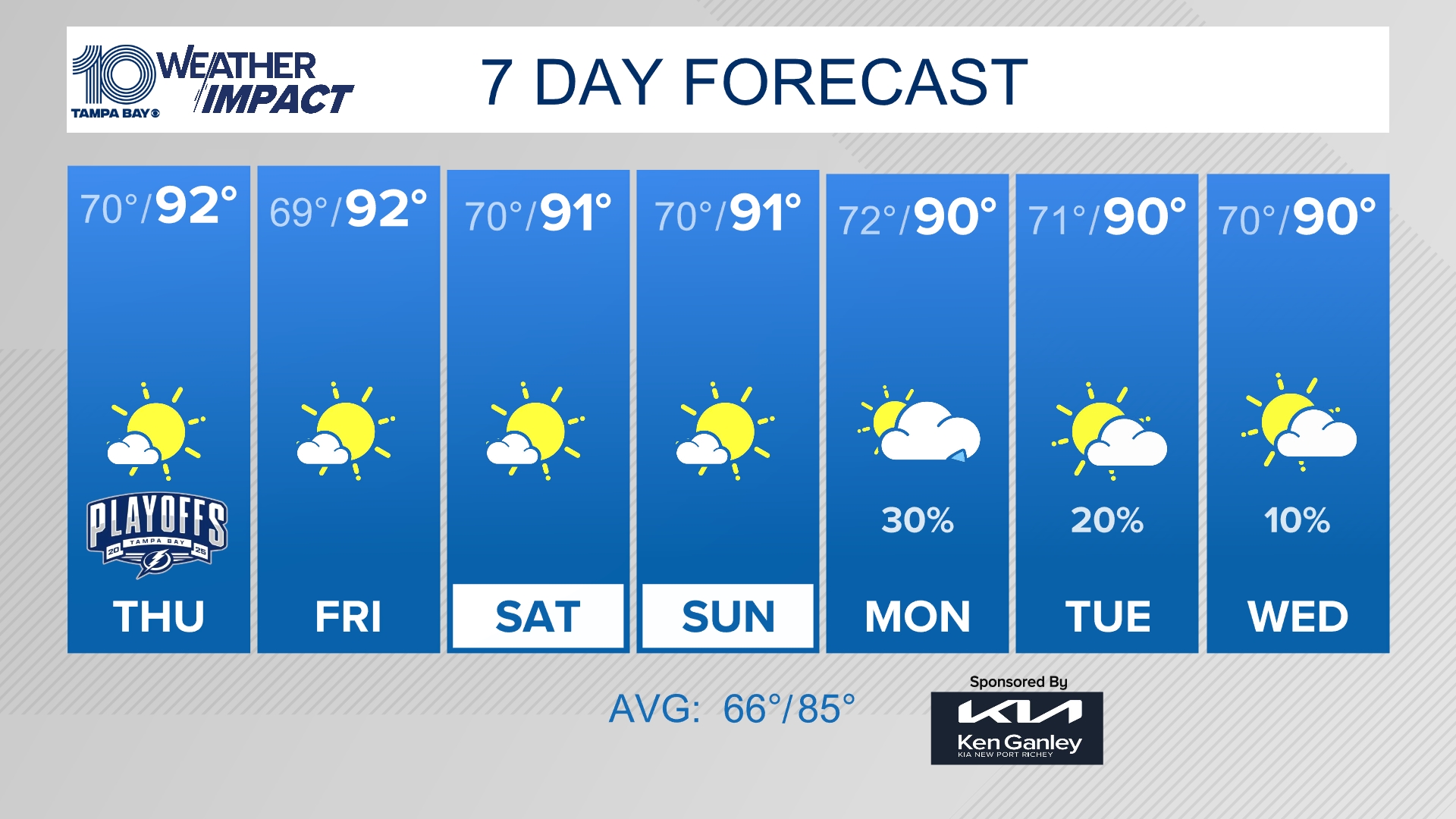 10News WTSP
• As you head out for your morning commute, check out our live blog for the latest traffic updates and road conditions across Tampa Bay.
• Hurricane Maria has continued to strengthen slightly as its large eye approaches the Turks and Caicos Islands and the southeastern Bahamas. As of 5 a.m., the National Hurricane Center in Miami says data from reconnaissance aircraft showed maximum sustained wind speed increasing Thursday to 125 mph (200 kph), up slightly from 120 mph (195 kph). It remains a Category 3 hurricane.
• Under Gov. Rick Scott, Florida has made it a lot harder to access inspection reports of all nursing homes, heavily censoring what the public can see. State officials say they're just following federal law that shields private health information. But the information the state is redacting is available in federal reports, without redactions. It's another issue raised as the state reels from the 10 who have now died after a Broward County nursing home lost power after Hurricane Irma. The Times/Herald's Mary Ellen Klas explains why some say keeping tabs on these facilities "is the worst it's been in 25 years."
• The Make-A-Wish Foundation, known for granting wishes to seriously ill children, wants to make a bigger splash in the Tampa Bay area. Our region used to be connected with a foundation chapter based in Jacksonville. But after a reorganization, Tampa Bay is now the province of the foundation's Southern Florida office, one of the most active in the country with more than 11,000 wishes granted so far. Read today's report from Times health and medicine reporter Justine Griffin.
• Aaron Richardson Sr., a bail bondsman and insurance agent from St. Petersburg, is waiting to hear from Broward County and the state of Florida about how his son went deaf and blind in state custody. Junior, now 29, needs round-the-clock care, and his family struggles to make ends meet. His traumatic journey through Florida's criminal justice system is documented in records that expose the neglect and ineptitude of the Broward County jail and Florida State Hospital when it comes to treating the mentally ill. Read Times staff writer Leonora LaPeter Anton's investigation.
• Saturday brings the return of Free Museum Day and we have the rundown on the 20 local museums across the Tampa Bay region that are participating.
• Lots of people are talking about Florida after Hurricane Irma lashed the state, but they don't know as much as Craig Pittman does. Let him explain what Irma and future storms really mean for the Sunshine State.
• Today and throughout the school year, the Times Gradebook blog is where you can stay on top of education news. Go there now to find the latest on Hurricane Irma makeup days for some local school districts, plus the Gradebook podcast. This week, education writers Jeff Solochek and Marlene Sokol discuss the role public schools played during the hurricane.
• It's time to plan your weekend! Check out our Weekend Planner page for the look ahead, including a pop culture-meets-pop music tribute to Buffy the Vampire slayer. We also have concerts (Arcade Fire), comedy (Billy Gardell, Brian Regan) and Howl-O-Scream at Busch Gardens kicking off Halloween season.