Catching you up on overnight happenings, and what you need to know today.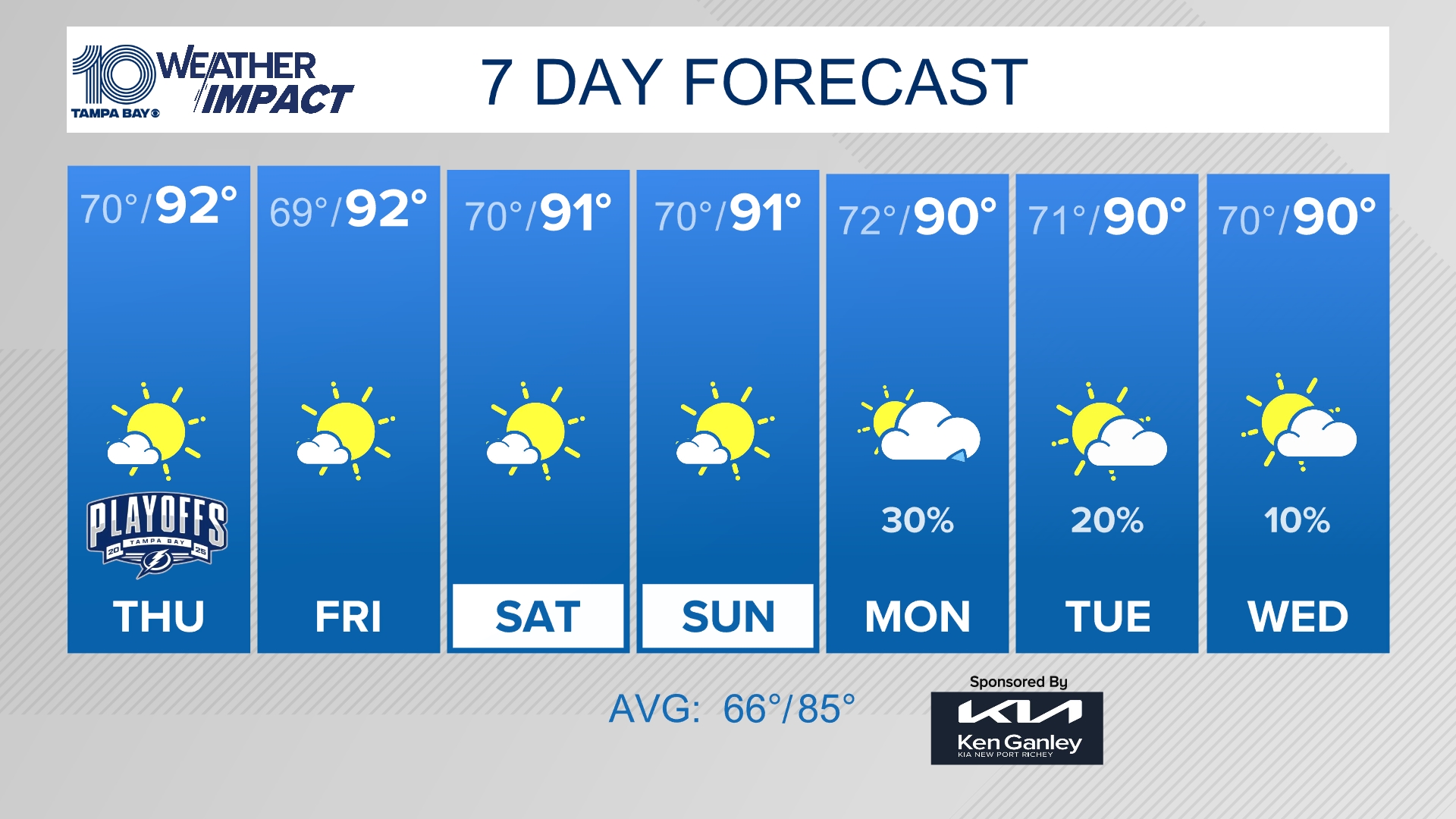 10News WTSP
• It was cold. Then it was warm. And now it will be cold again. Our yo-yo weather continues as another cold front rolls in and drops temperatures. Expect 40s overnight. It'll hit the 60s in the afternoon but the sunshine will keep it from getting too chilly, according to 10Weather WTSP.
• As you head out for your morning commute, check out our live blog for the latest traffic updates and road conditions across Tampa Bay.
• In a stunning victory aided by scandal, Democrat Doug Jones won Alabama's special Senate election on Tuesday, beating back history, an embattled Republican opponent and President Donald Trump, who urgently endorsed GOP rebel Roy Moore despite a litany of sexual misconduct allegations. Moore didn't concede, telling campaign supporters "it's not over." Stay with tampabay.com for the latest and fallout from the results.
• LaJoyce Houston, the former Tampa police sergeant who was ensnared in a federal tax fraud case, will learn her punishment today. Houston, pleaded guilty in August to a single charge of receiving stolen government property. She admitted that tax fraud money had paid off one of her credit cards. Her husband, former Tampa police detective Eric Houston, was sentenced in October to six months in federal prison after admitting to a similar crime. LaJoyce Houston's sentencing hearing is scheduled for 9:30 a.m.
• With awards season upon us, film critic Steve Persall has 13 movies you have to see over the holiday season.
• A new national report says 30 percent of Florida adults are physically inactive, 13 percent are uninsured, and the state spends less per person on public health than Georgia and Alabama. Florida ranks 32nd overall when it comes to health, and in many ways it shows. Read about the 2017 America's Health Rankings report and keep track of trends and new developments on the Tampa Bay Times health page.
• How many pills are you taking today? Researchers estimate that 25 percent of people ages 65 to 69 take at least five prescription drugs to treat chronic conditions. That jumps to nearly 46 percent for those between 70 and 79. The "deprescribing" movement seeks to discontinue medicines that are inappropriate, duplicative or unnecessary.
• The Rays have been doing a lot of talking, making another small deal Tuesday while still working toward bigger ones of a still-being-determined degree. And there have been a lot of baseball people at the winter meetings talking about them, especially on whether they should make just a few trades and keep what's left of their 80-82 team intact or sell off their big names, starting with Evan Longoria and Chris Archer, in going for a rebuild. Get the latest from Marc Topkin from baseball's winter meetings.
• This showdown was supposed to be about the best team in the East versus the best in the West. In reality, the Lightning's 3-0 win over the Blues on Tuesday night pretty much came down to this: Andrei Vasilevskiy is one of the best goalies in the league. Joe Smith has the details.
• From our food editor, we have four ideas for edible gifts you can find throughout Tampa Bay and also five trendy gift ideas for the cook in your life.
• Stay on top of the latest news in Florida politics by signing up for the Daily Buzz newsletter. Our first-rate political reporters send out the top five stories every Monday through Friday at 3 p.m. Sign up today.
• Wee Gallery, based in St. Petersburg, sells a wide selection of black-and-white baby products online or in stores. Owners Surya Sajnani and Dave Pinto started the business on their own after their son was born.
• Get weekly cooking tips and recipes, short how-to videos and more at Stark From Scratch, a new cooking blog from Times food editor Michelle Stark.
• Here are the top things to do today in Tampa Bay, including the Boley's Jingle Bell Run bringing runners with bells on their toes jogging through downtown St. Petersburg tonight, and even in balmy Florida you can go ice skating in the park.