The Tampa Bay region will soon be seeing an end to the cool mornings and below-average temperatures that have prevailed for much of the week.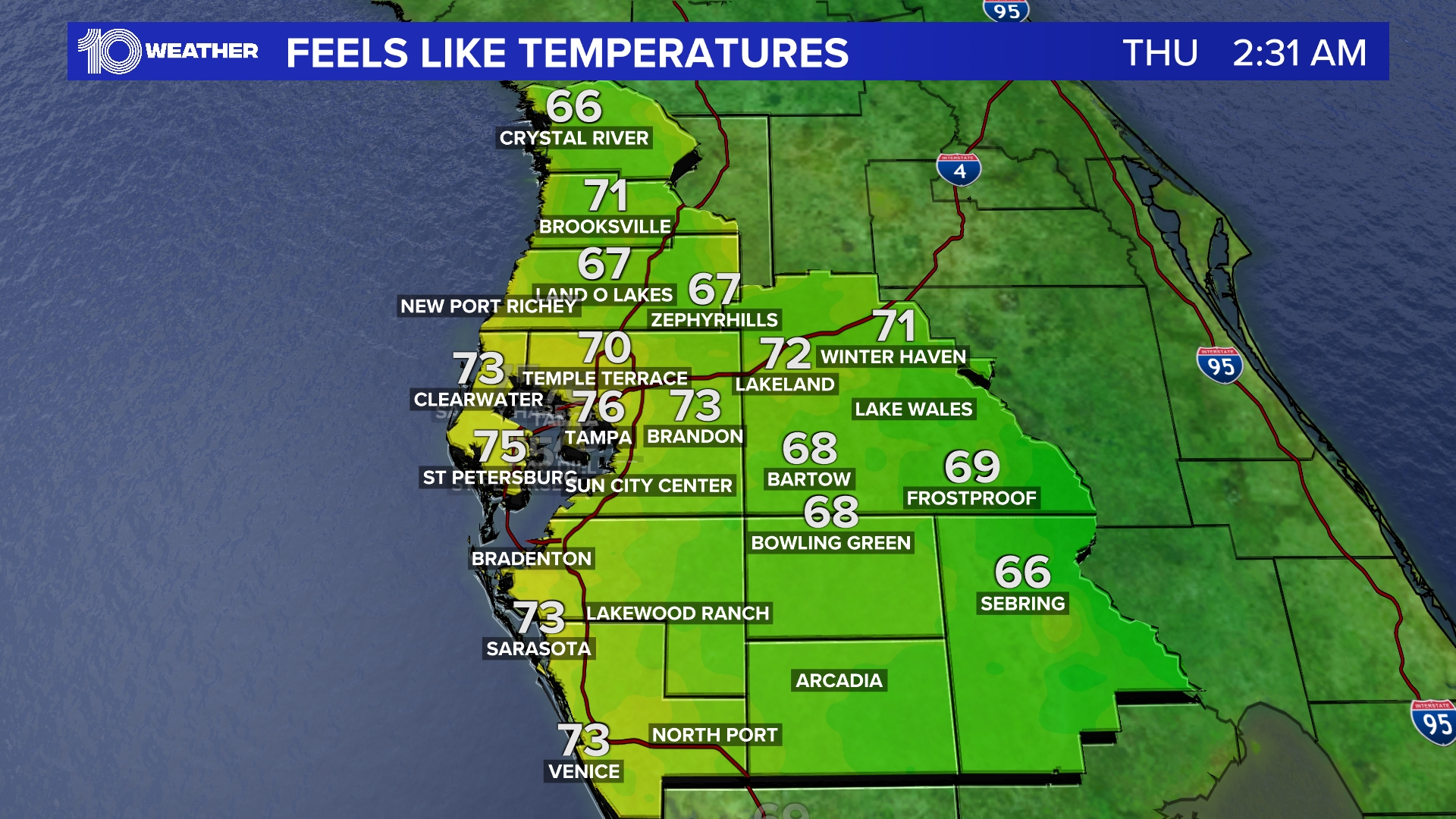 10News WTSP
Temperatures early Thursday morning are starting off a bit warmer than 24 hours ago, with lows in the low 40s inland but in the mid to upper 50s in the immediate Tampa Bay area, 10Weather WTSP meteorologist Grant Gilmore said.
A high pressure system to the north will move to the east, missing the Tampa Bay area but producing winds from the southeast as it makes its way offshore, Gilmore said
The result will be warmer temperatures, with highs in the low to mid 70s but with building clouds, increasing moisture and higher humidity that could produce a slight chance of an isolated afternoon shower, Gilmore said.
Lows will hover near 60.
The small rain chances remain intact for the first half of Friday, Gilmore said, and after highs in the low 70s on Friday and Saturday, the high pressure system will dip to the south. That will result in warmer-than-normal temperatures, with highs near 80 on Sunday — and even warmer to start the workweek.