Catching you up on overnight happenings, and what you need to know today.
• No once-every-40-years celestial events are on tap today. Just your typical summer day, with scattered showers possible later this afternoon, according to 10Weather WTSP and highs topping 90.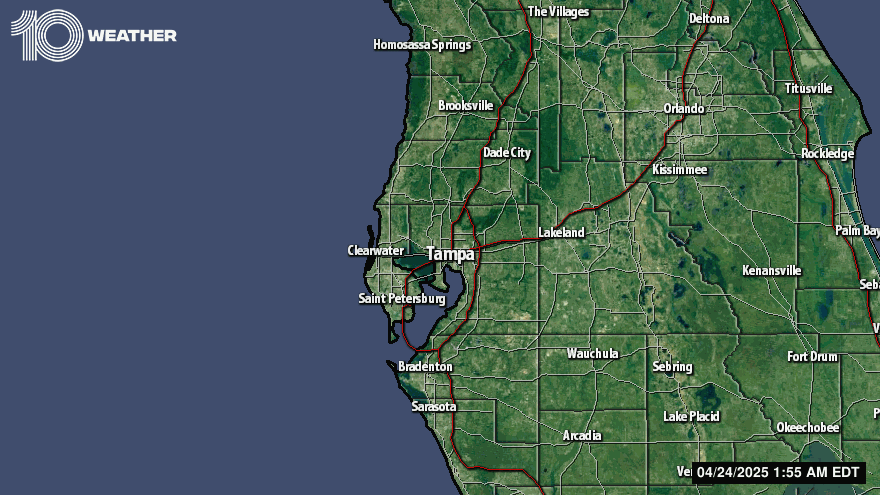 [WTSP]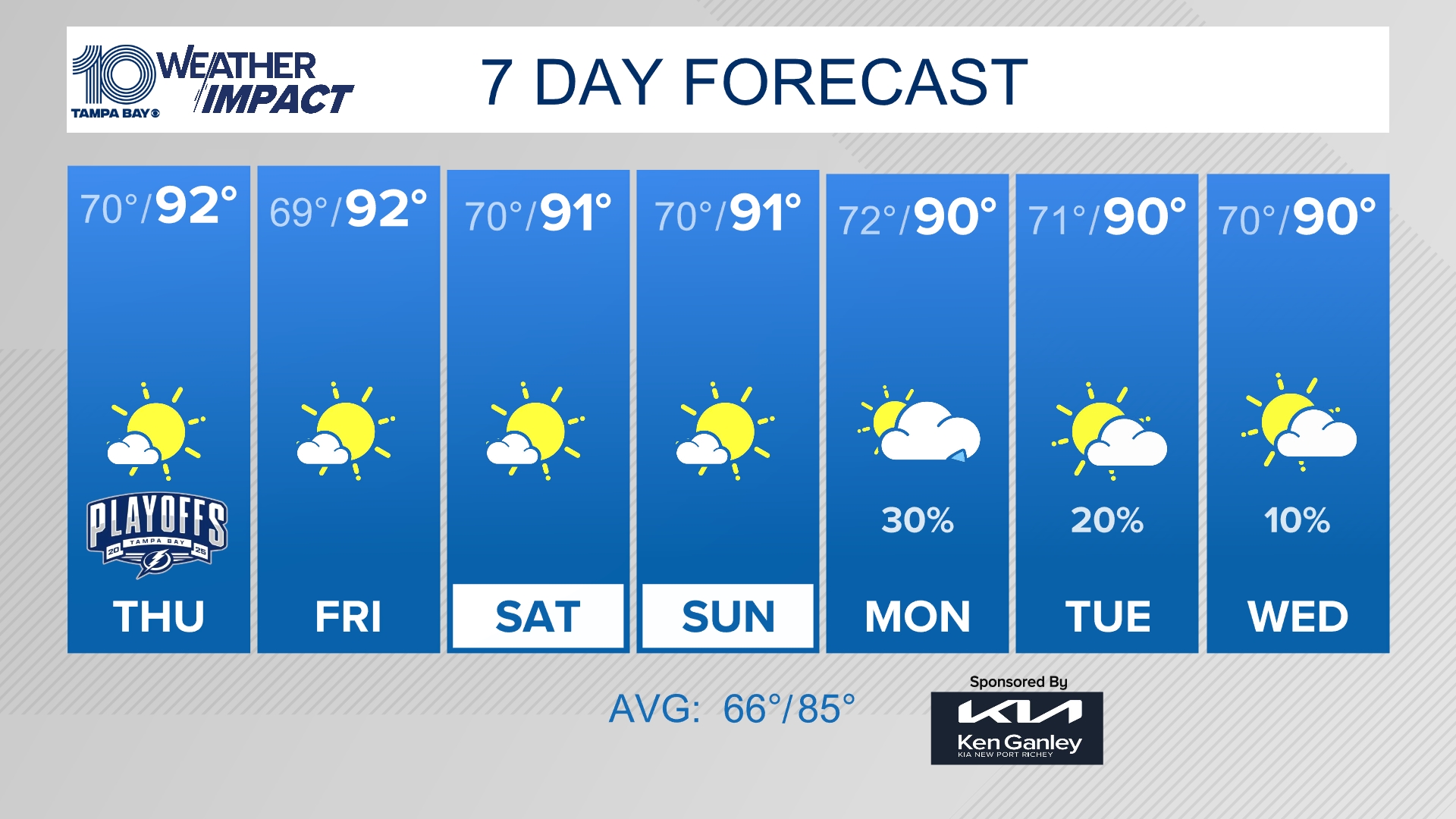 10News WTSP
• As you head out for your morning commute, check out our live blog for the latest traffic updates and road conditions across Tampa Bay.
• Hillsborough County plans to unveil its Vision Zero plan to reduce pedestrian and bicyclist fatalities and serious injuries on Tuesday morning. The unveiling will be held at the Tampa Theatre, 7111 N Franklin St., Tampa. The Vision Zero program believes that traffic-related deaths and injuries are preventable because they're not "accidents," but rather the result of bad behaviors and poor road design.
• Julian B. Lane Riverfront Park has a $35.5 million price tag with something for everyone when it opens next spring. But a majority of City Council members say the park might have turned out differently if they had known when they voted on it last year what they know now. And that is, starting next year, the city will have to pay off two long-deferred debts from the mid-1990s. That could mean higher property taxes, Richard Danielson writes.
• Reversing his past calls for a speedy exit, President Donald Trump recommitted the United States to the 16-year-old war in Afghanistan, declaring U.S. troops must "fight to win."> He pointedly declined to disclose how many more troops will be dispatched to wage America's longest war. Stay with tampabay.com for the latest.
• A Clearwater lawyer and real estate investor draws the wrath of a Pinellas County judge for what he called an "unscrupulous'' and "conniving'' scheme to trick bidders at a foreclosure auction. Find out what he did and the consequences.
• Pasco County economic development officials are on the move with a new chief at one small business incubator and plans for another start-up incubator. Read our story about him.
• The world of education is moving faster than ever, so stay up to speed by visiting the Times education page. From air conditioning problems in local schools, to new state laws that affect your child's classroom, to freedom of speech on college campuses, the Times education team covers it all. You can also join the hundreds of Tampa Bay area parents, educators and students who participate in The Gradebook blog and it's fast-growing Facebook group.
• Denver Park, a popular gathering spot in Shore Acres, already features a basketball court, baseball diamond, playground, volleyball net and tennis courts. But the most recent addition, a ditch along the perimeter of two sides of the park, left many residents surprised and outraged," Andrew Dunn writes.
Here are the top things to do today in Tampa Bay.