It may officially be fall, but Tampa Bay won't have any cooler temperatures this weekend.
Saturday brings a high of 90 degrees and a chance of scattered of showers in the afternoon and evening, according to WTSP 10Weather meteorologist Ric Kearby.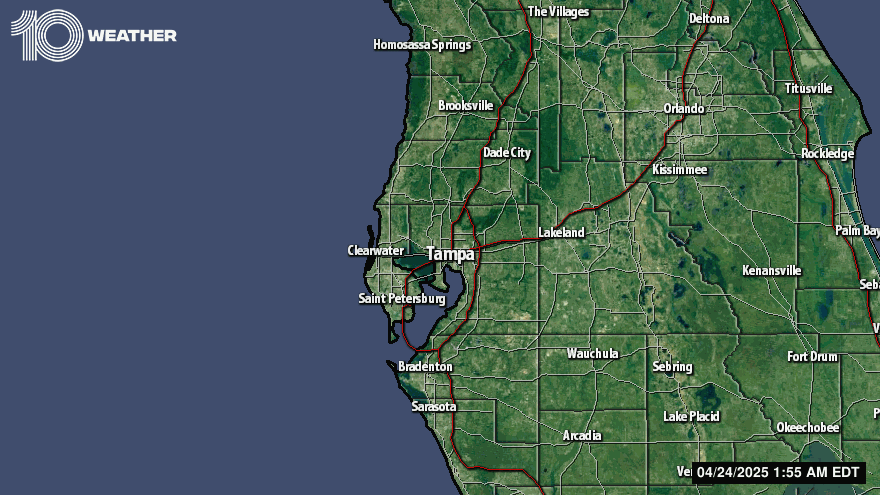 10News WTSP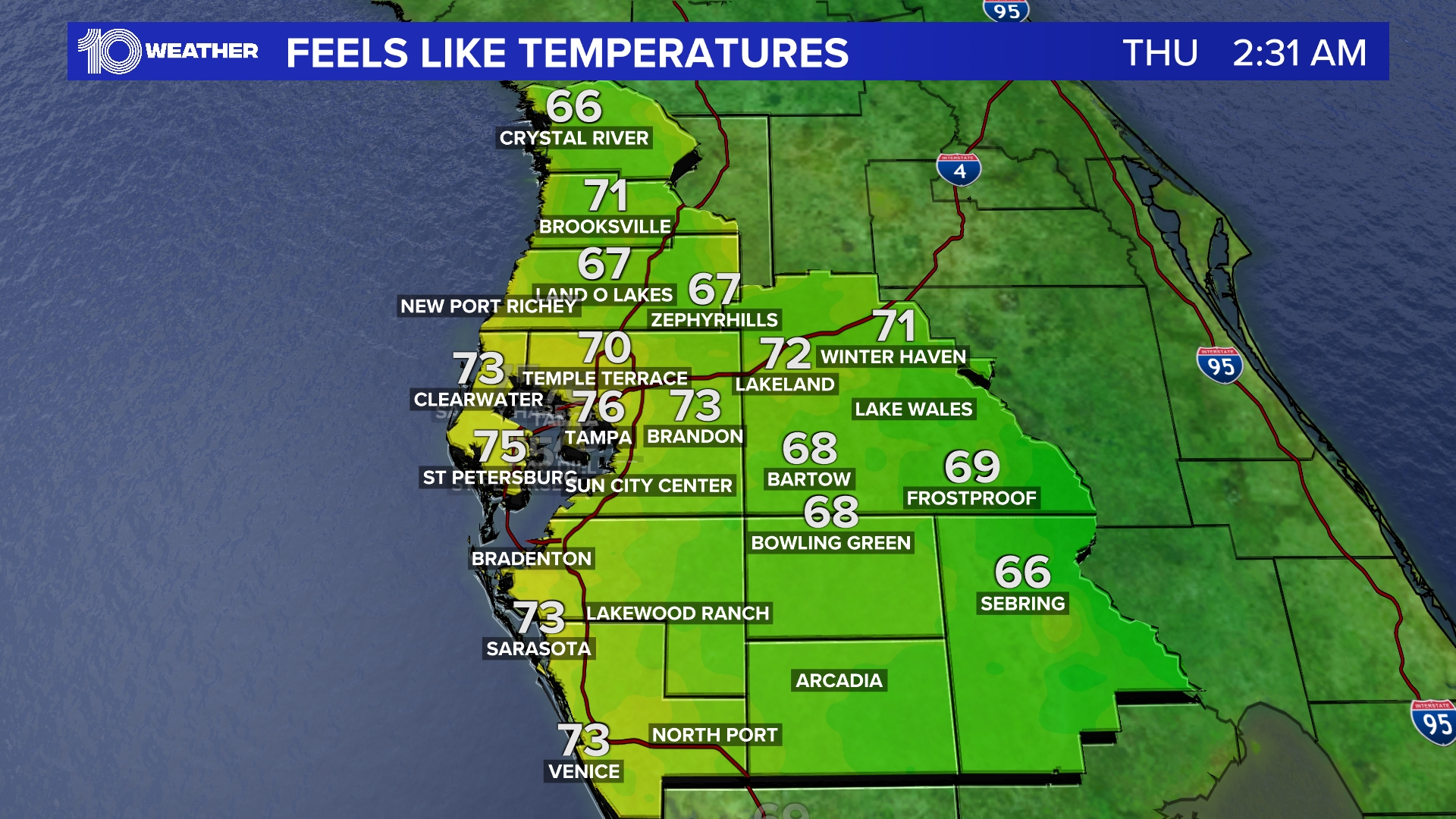 10News WTSP
Sunday's forecast is about the same, but the chance of showers lessens to about 40 percent.
The start of the work week will stay around a high of 90 degrees with a low to no chance of rain.