Scattered thunderstorms will threaten the Tampa Bay area Sunday, but most of the area will see sunshine.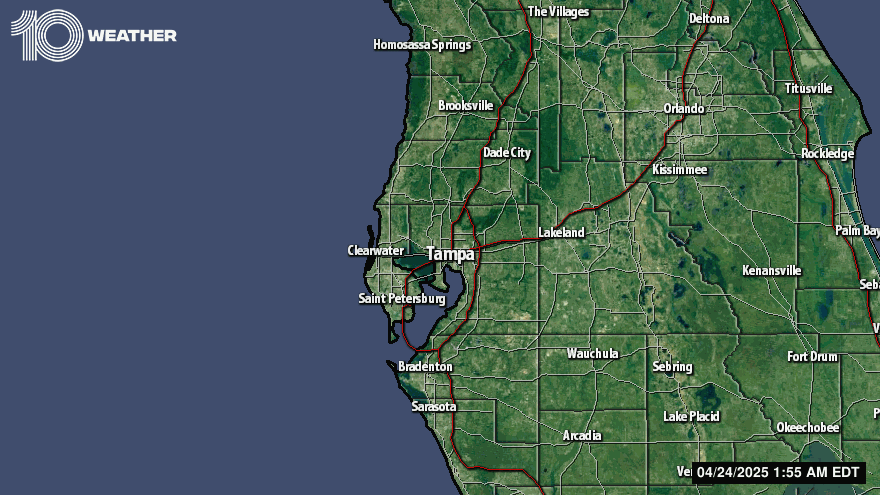 10News WTSP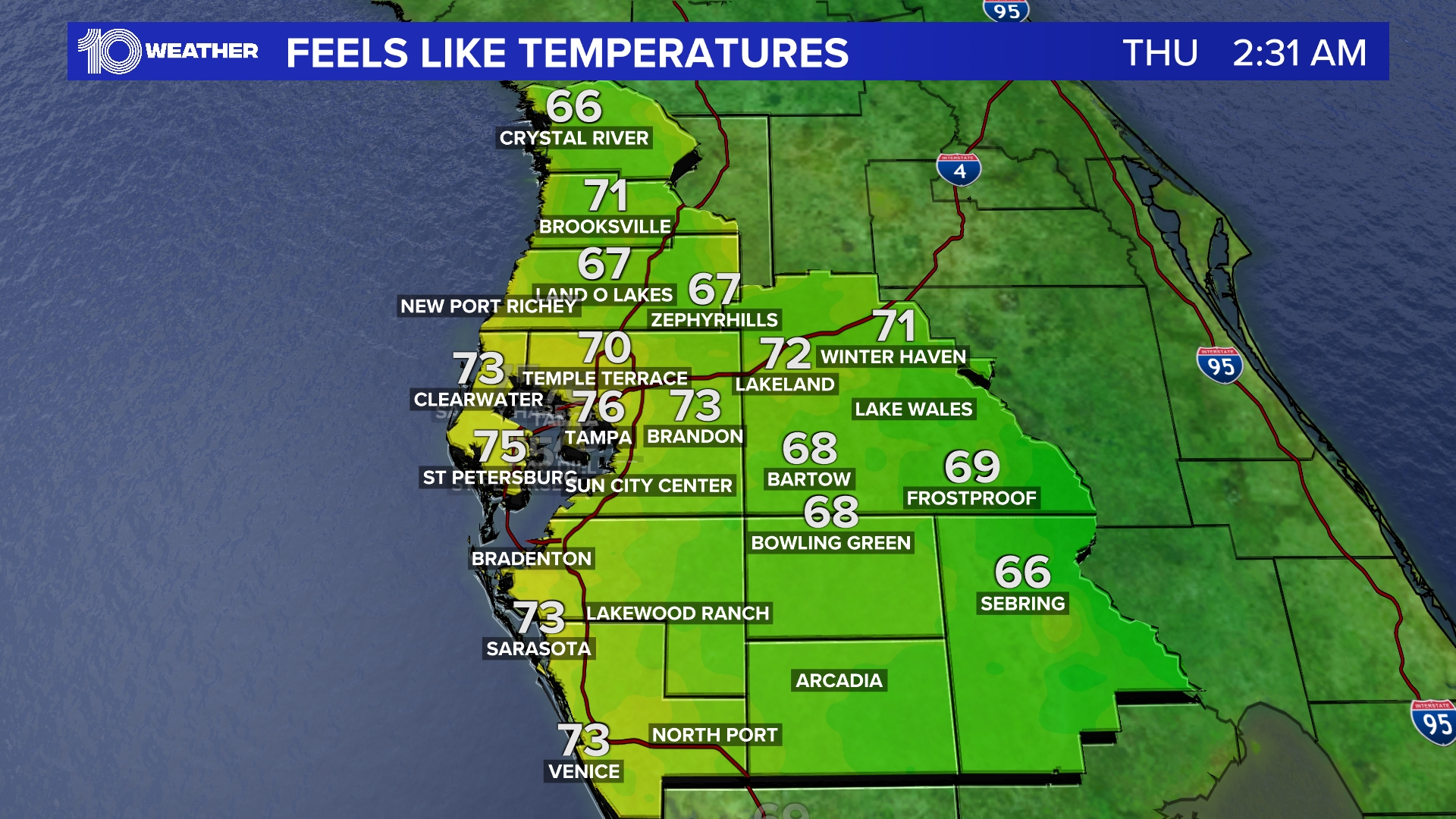 10News WTSP
Temperatures will reach 90, and highs will remain around there the rest of the week, according to 10Weather WTSP meteorologists.
Isolated and scattered thunderstorms will develop again starting Friday and Saturday, meteorologists forecast. Low temperatures will not dip below 74 for the rest of the week.
After devastating Puerto Rico, Hurricane Maria could affect the North and South Carolina coasts, according to the National Hurricane Center. The region could see tropical storm or hurricane watches issued later Sunday.
Maria is about 475 miles south-southeast of Cape Hatteras, N.C., and moving north about nine mph. Forecasters expect the storm to turn north-northwest over the next two to three days. Mid-Atlantic beachgoers will likely experience dangerous rip currents throughout the week.