While Tampa Bay won't experience quite the searing heat that shattered records Tuesday through Thursday, it will has broken records this week, it still still be hot Friday and through the weekend.
Some relief, however, is on its way next week.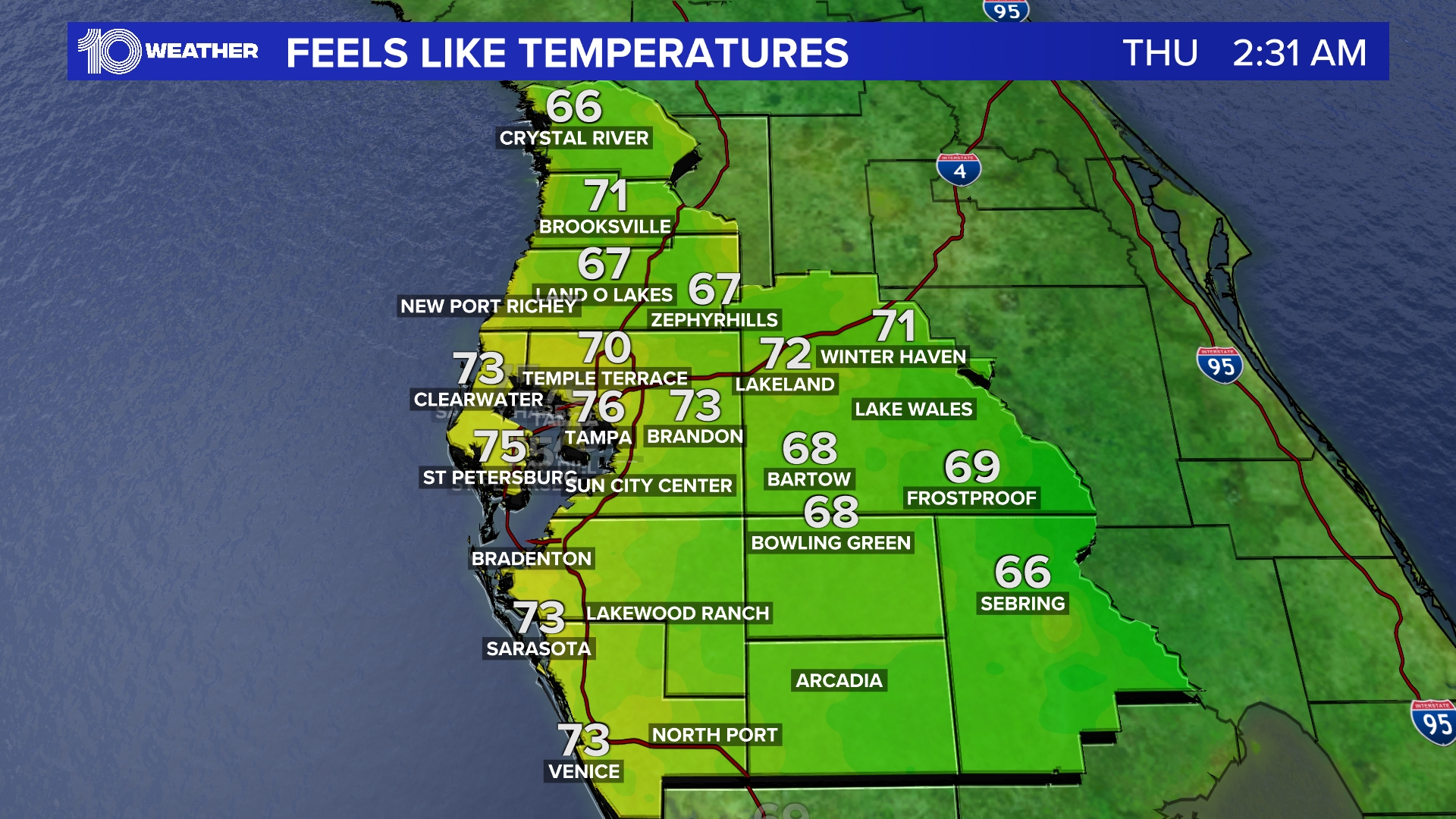 10News WTSP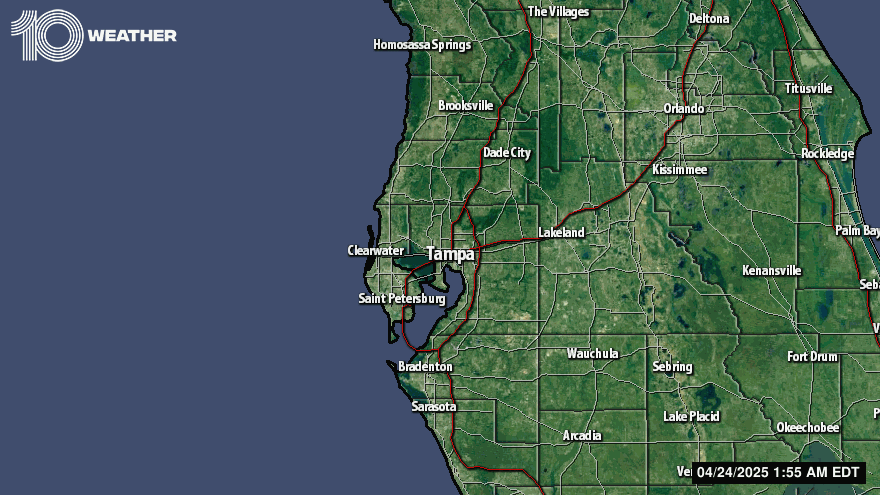 Highs on Friday will reach the low to mid 90s, 10Weather WTSP meteorologist Grant Gilmore said.
The record high for Friday is 94 degrees, and temperatures are forecast to get precariously close, with highs slated to reach 93, Gilmore said.
RELATED:Could Tampa reach 100 degrees for the first time ever? Another record heat day begs the question
"One thing that will keep temperatures down a bit will is a little extra cloud cover and even a few isolated showers as we go into the afternoon," Gilmore said.
Those rain chances hover around 40 percent through the afternoon and evening on Friday, Gilmore said, giving way to clearing skies as the rain dissipates overnight.
Skies will be mostly clear Saturday until some scattered showers and thunderstorms return in the evening. Sunday is similar, Gilmore said, but with showers pushing a bit more inland.
Highs on Saturday and Sunday are expected to reach the low 90s, Gilmore said, as temperatures drop slightly to the upper 80s in the beginning of next week.
Contact Samantha Putterman at [email protected] Follow her on Twitter @samputterman.