The summertime pattern of mid- to late-day showers and scorching temperatures will persist across Tampa Bay on Friday and throughout the weekend.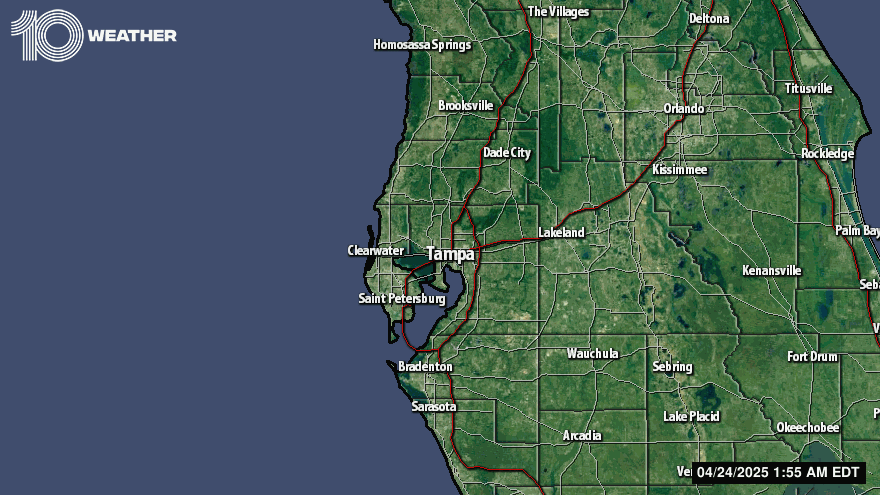 [WTSP]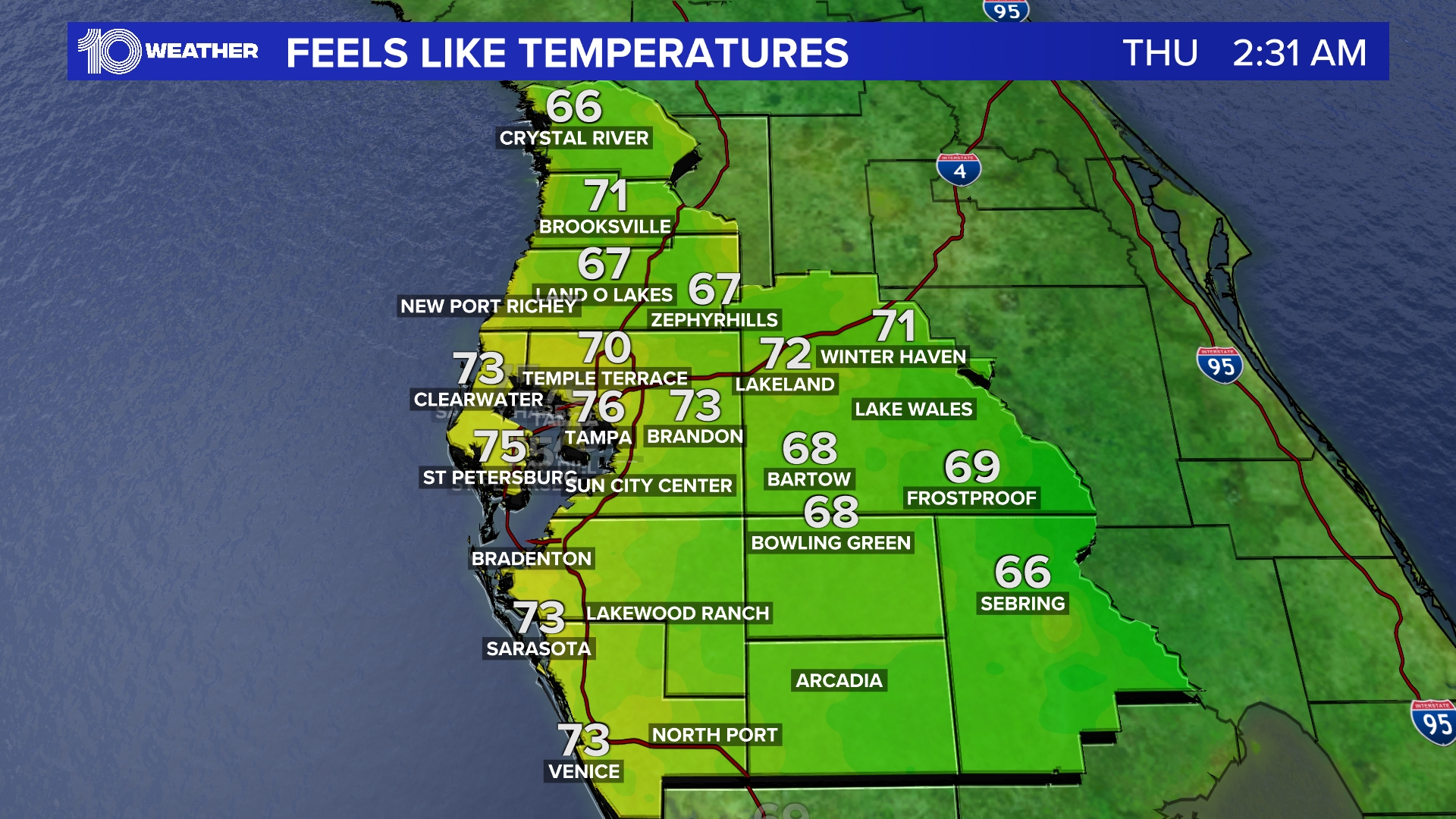 10News WTSP
The region should stay mostly dry until about lunchtime, when some isolated showers and storms begin to pop up along the coast, traveling inland, said 10Weather WTSP meteorologist Ashley Batey.
Temperatures will heat up rapidly on Friday even with some clouds, Batey said, as highs are expected to reach the low 90s but will feel more like 100 with humidity factored in.
After those showers shift inland during the afternoon, they're expected to fall apart around 4 p.m., Batey said. Storms completely wind down during the evening and overnight hours.
Meanwhile, as Tropical Storm Harvey heads west, possibly targeting the Yucatan Peninsula, there's another system to monitor — Invest 92.
The wave has a 70 percent chance of forming into a tropical storm over the next 48 hours, according to the National Hurricane Center.
The system is slated to move west-northwest at 20 mph, possibly threatening Florida.
Going into Eclipse Day on Monday, skies will be partyl cloudy with a 40 percent chance of afternoon showers and storms.
Contact Samantha Putterman at [email protected] Follow her on Twitter @samputterman.