Typical afternoon storms and intense humidity will return to Tampa Bay on Thursday following a few days of slightly drier and cooler weather.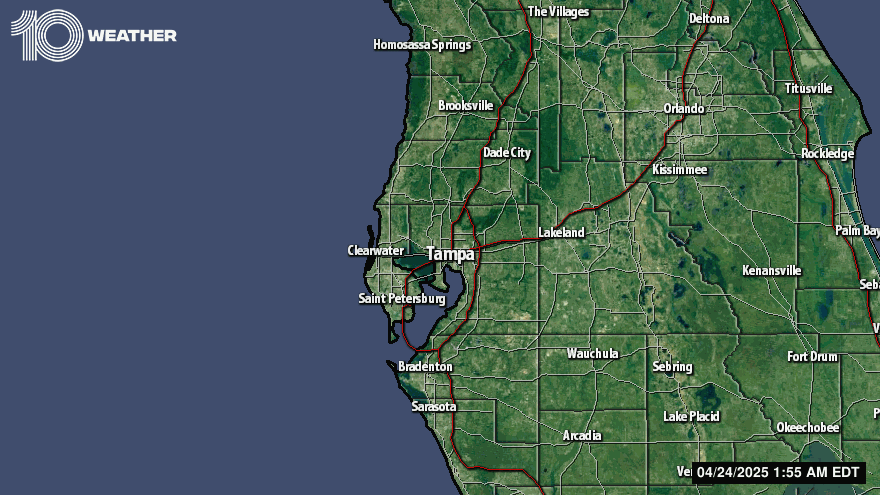 [WTSP]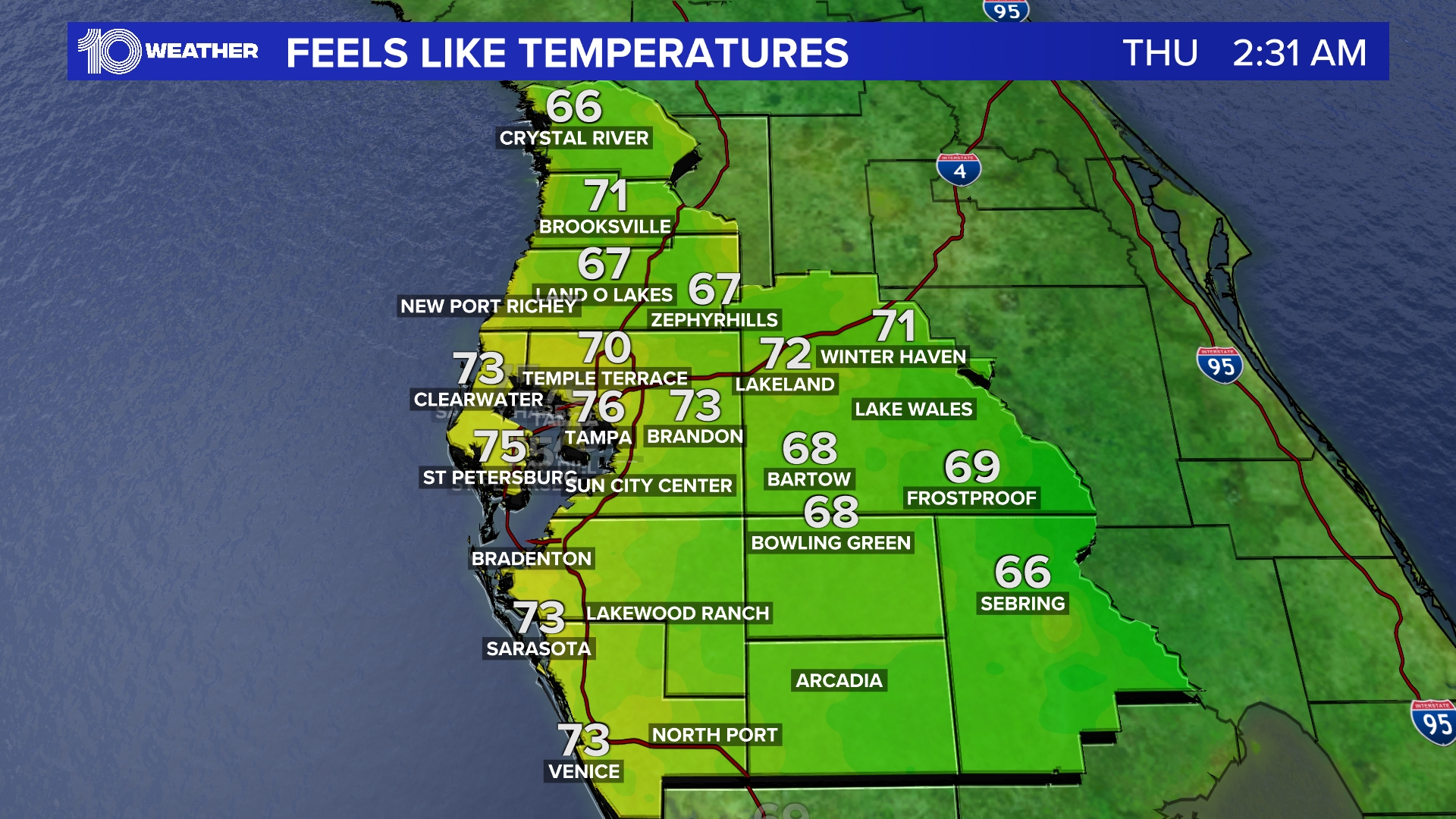 10News WTSP
Tropical moisture makes a comeback in the region resulting in a 50 percent chance of scattered showers and storms along with plenty of humidity, said 10Weather WTSP meteorologist Grant Gilmore.
Through the morning a few isolated showers linger along the coast, Glimore said, but a building chance of thunderstorms will develop and push inland during the afternoon.
Temperatures will be near normal throughout the day, despite it feeling more humid. Highs are forecast to climb to the upper 80s, Gilmore said, but it will feel closer to 100 degrees.
DOWNLOAD: Get the tbo Weather App and see where storms are headed
A few showers may pop up throughout the evening hours before dissipating and leaving a cloudy sky overnight. Lows will hover around the mid to upper 70s.
A similar setup is expected for Friday, Gilmore said, before rain chances dip slightly during the weekend.
Contact Samantha Putterman at [email protected] Follow her on Twitter @samputterman.