The Tampa Bay region's dry and hot pattern returns this week, with a small chance for rain midweek and better chances returning this weekend.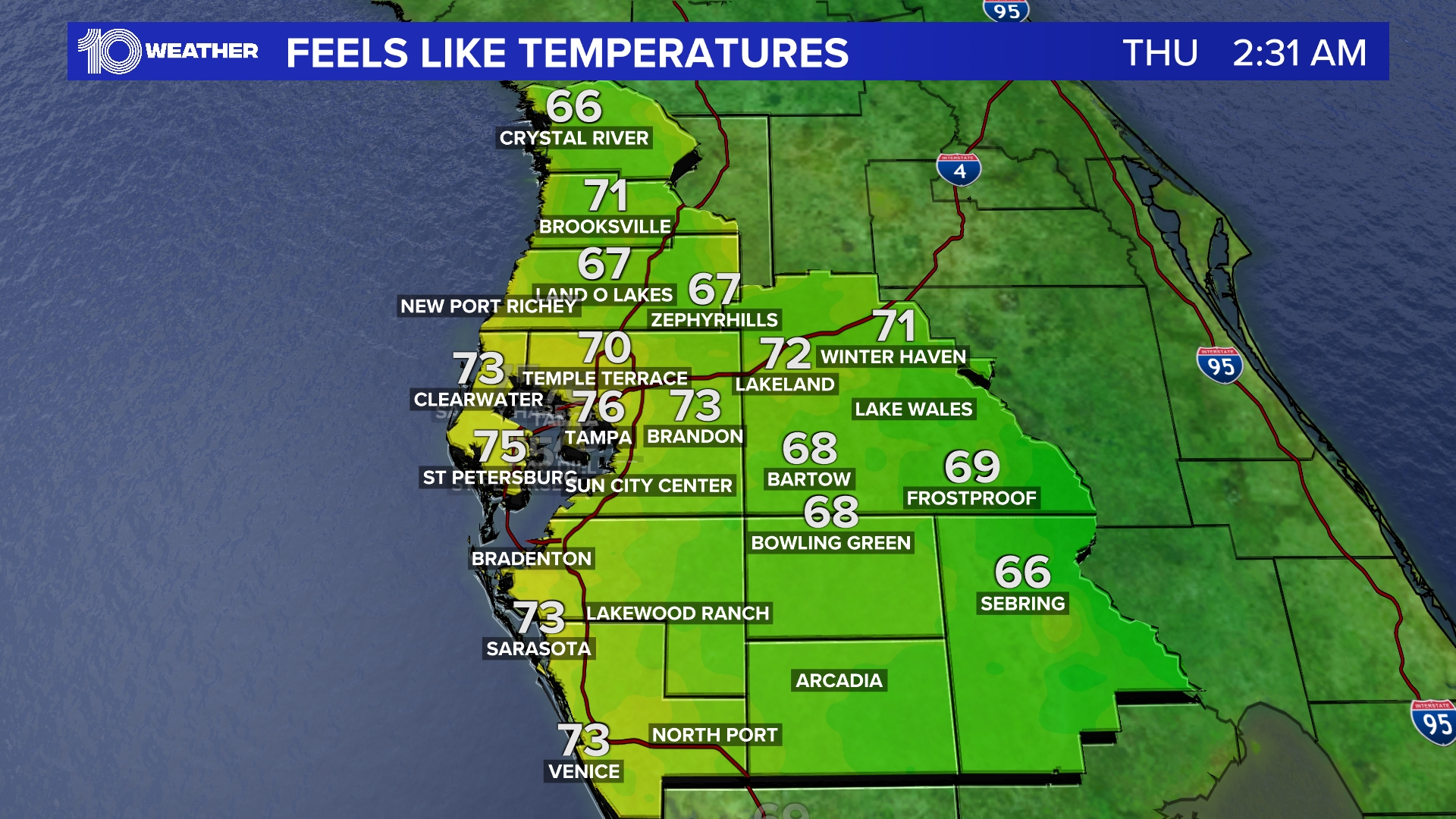 10News WTSP
An area of high pressure remains in control over the state, keeping tropical moisture to the south, 10Weather WTSP meteorologist Grant Gilmore said.
Temperatures on Monday morning are starting in the upper 60s to low 70s, with a slight chance for fog, Gilmore said.
Highs will climb into the low to mid 90s under mostly sunny skies and light breezes from the northeast, Gilmore said.
A few isolated showers could arrive on Wednesday, Gilmore said. And as the area of high pressure moves to the east later this week, tropical moisture could stream in from the south, fueling the increased chances for rain starting Saturday.