It may still feel a bit like winter in Tampa Bay this morning, but the first day of spring is here.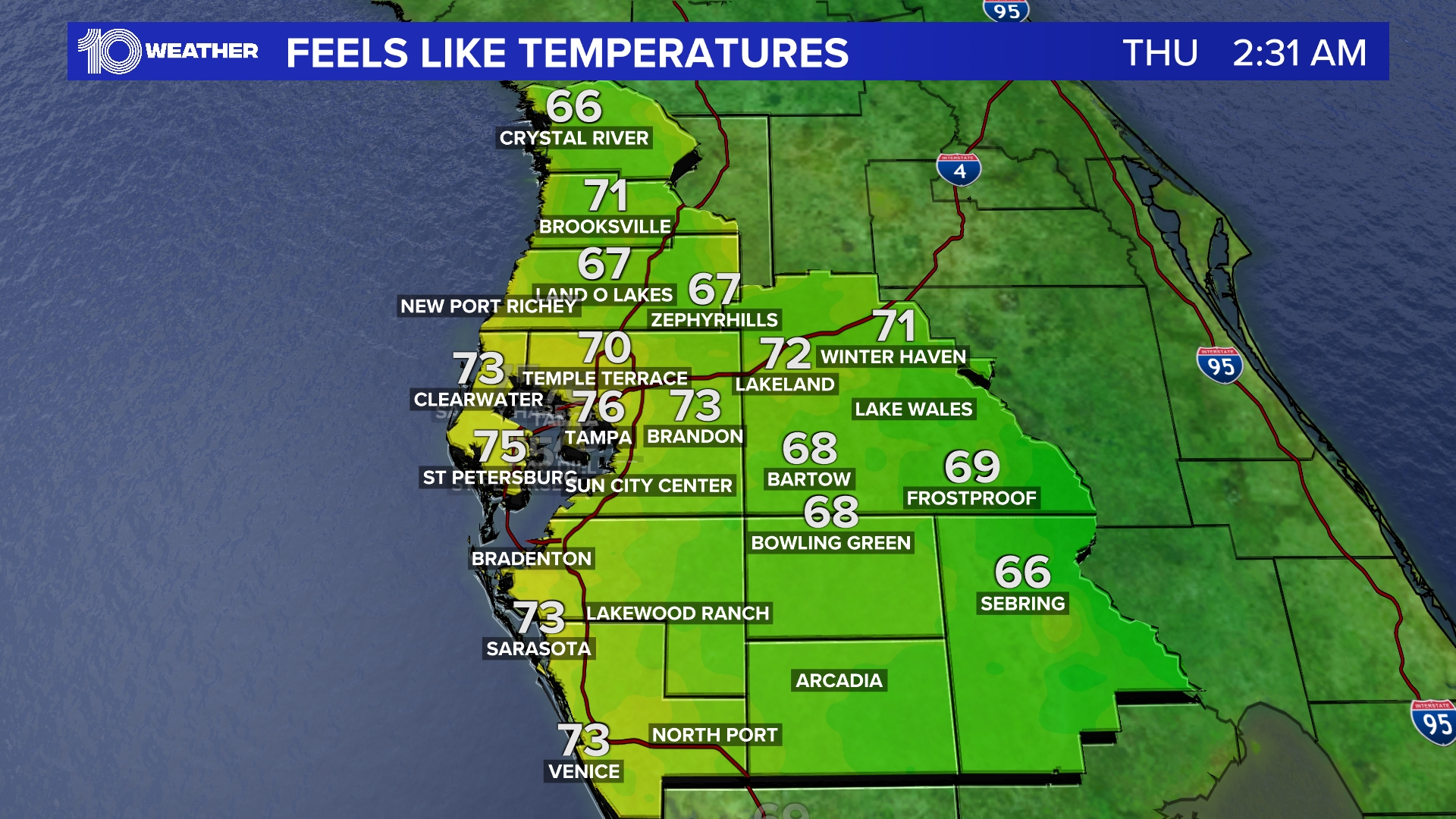 10News WTSP
And while the season gets off to a chilly start with wake-up temperatures in the 40s and 50s, the cool weather won't last long.
Light winds help pull in drier air, and from there, bright morning sunshine will set the stage for rapidly warming temperatures throughout the day, 10Weather WTSP meteorologist Ashley Batey said.
Highs will top off in the mid 70s in the afternoon under mostly sunny skies, with light clouds working in inland areas by midday, Batey said.
Conditions stay dry Monday and throughout most of the workweek, with an isolated chance of rain returning on Thursday as a weak front moves across the state, Batey said.
Even warmer temperatures arrive toward the end of the week, Batey said, with 80s returning to the forecast.
Contact Samantha Putterman at [email protected] Follow her on Twitter @samputterman.